11 Pools in Nicosia for Surviving the City Heat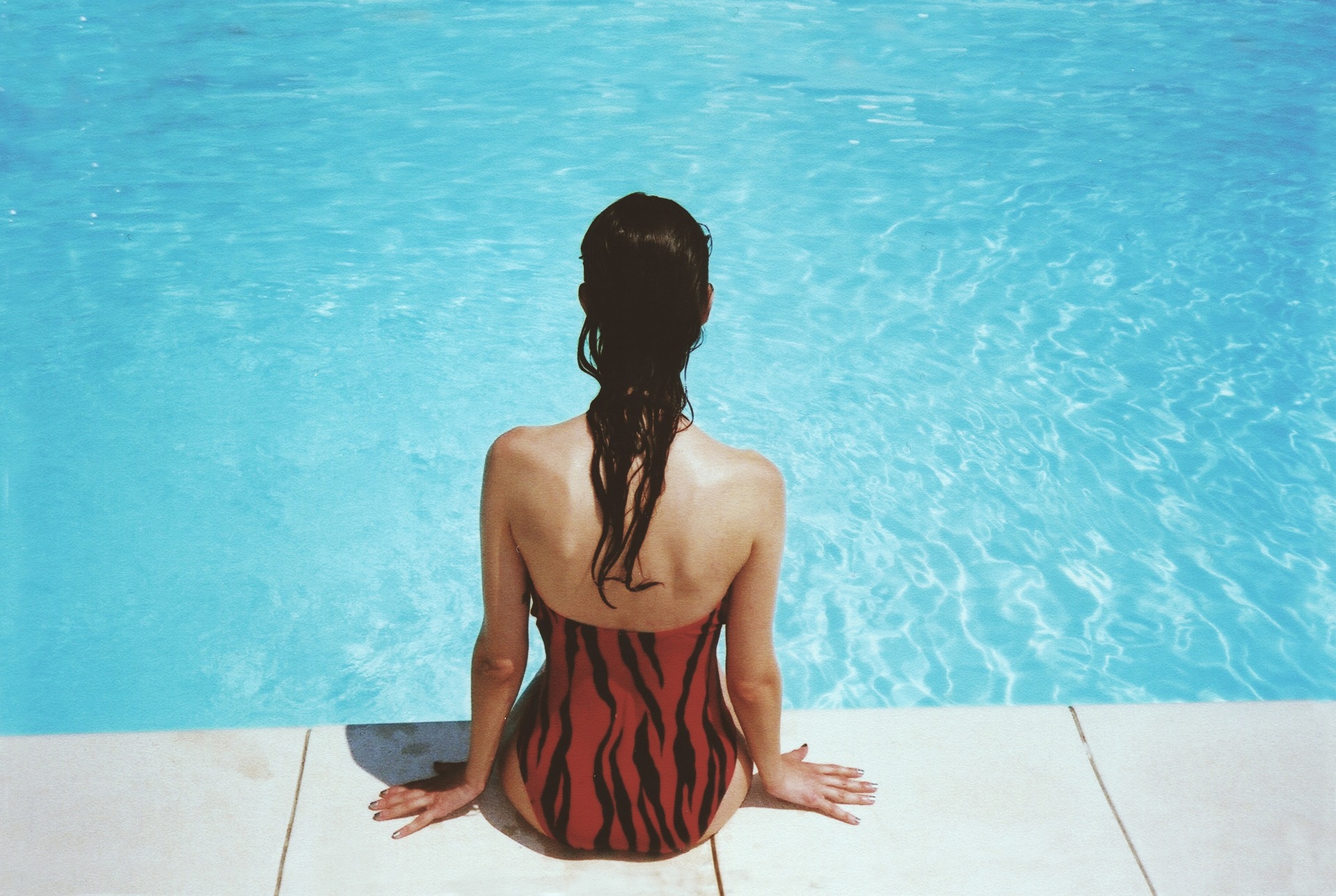 We are well into the hottest month of the year and everyone on the island is looking for ways to battle the heat and humidity. Cooling down and unwinding by the sea is the ideal way for most, while others escape the crowds by going to the mountains. If you'd prefer to swim but don't feel like venturing out of Nicosia to splash around, here are 11 swimming pools where you can do so within the capital.
Eleon Leisure Park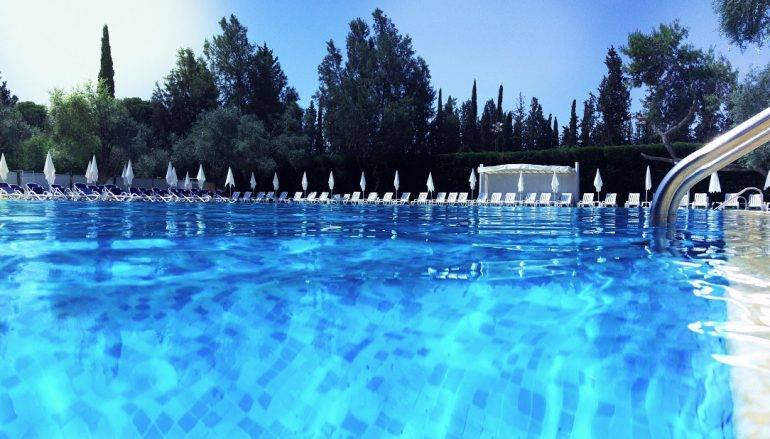 If you want your dip surrounded by tall trees, head to Eleon in the centre of Nicosia. Apart from the 10,000 square meters of blue pool water, you can enjoy food and drinks at the cafeteria which serves international cuisine. Dine at the cafeteria tables or at your sunbeds. And if you can't get enough, go for one of their monthly deals.
Opening Hours: 09:00 – 18:00
3 Ploutarchou St, Nicosia. €8 for adults, €4 for children up to the age of 11, €6 for children between 11 & 16, and €6 for students. Tel: (+357) 22-451445
Hilton Cyprus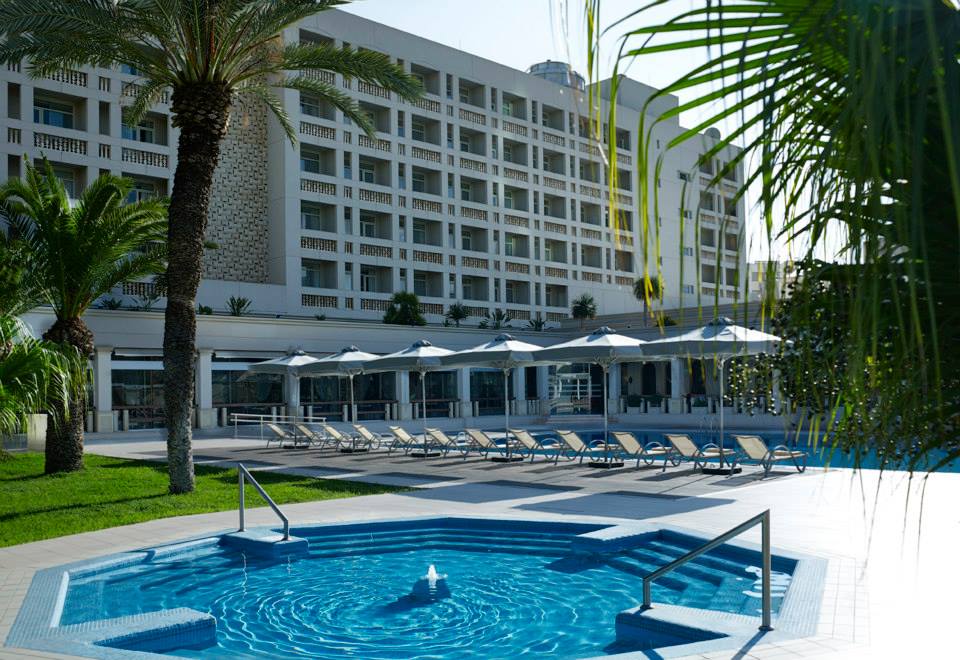 Tucked away between the busy Kennedy and Limassol Avenues is the luxurious pool of the Hilton Cyprus Hotel, ringed by palm trees. Rent a sunbed, an umbrella and a towel, and indulge in the food and cocktail menu of the hotel's Pergola Grill & Bar. This pool is recommended for those seeking a bit of luxury in their swimming day.
Opening Hours: 10:00 – 20:00
98 Arch.Makarios Avenue, Nicosia.
€14 daily, except on Sundays – €22. Children get in half price. Tel: (+357) 22 – 377777
Cleoptra Hotel
About a 10-minute walk from the Old Town and right in the centre of the central shops around Makariou Avenue is the Cleopatra Hotel's nice, quiet swimming pool. Escape here for a calm dip in the pool while remaining in the centre of town.
Opening Hours: 10:00 – 18:00
8 Florinis St, Nicosia. €10 euro (adults and children above 13 years old) and free for children under 12. Tel: (+357) 22- 844000
Nicosia Municipal Swimming Pool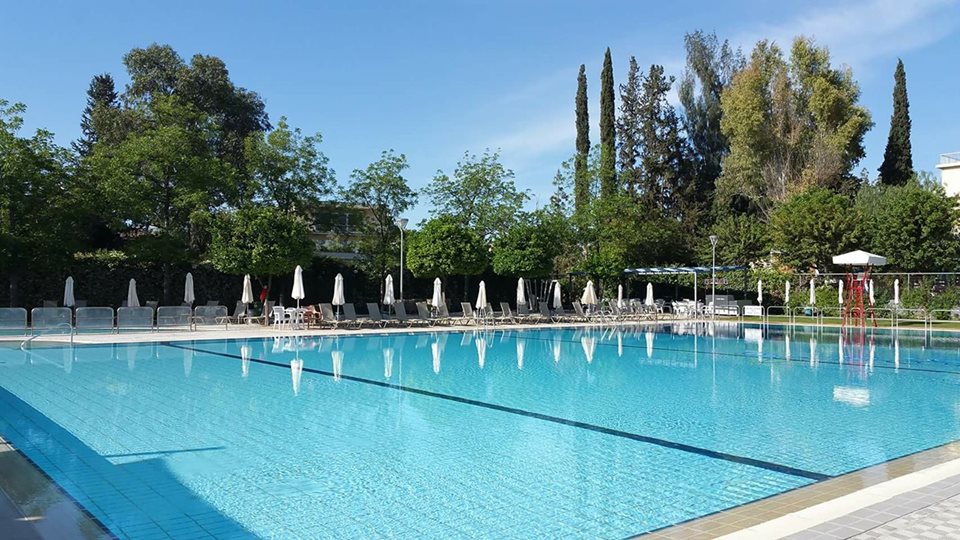 The Municipal Swimming Pool of Nicosia, also known as the Lellos Swimming Pool (named after a long-serving mayor of the city), has been around for ages – since 1989, to be exact. The main pool is surrounded by green eucalyptus trees with three smaller pools available for young children. There's also a snack bar to feed your hunger and a lot of seasonal discounts and offers for students and family: simply ask at the entrance.
Opening Hours: 10:00 – 19:00
6 Louki Akrita St, Nicosia. Entrance: €6 adults, €5 children. Tel: (+357) 797646
Ginger Swimming Pool
If you want to add something extra to your swimming day, head out of the busy centre of Nicosia to Ginger, which also offers hydro-gymnastics and hydrotherapy. Alternatively, stick to traditional swimming and chill by the pool with a drink from their cocktail bar. The restaurant offers everything from burgers and crepes to refreshing salads.
Opening Hours: 08:00 – 19:00
38 Yiannou Kranidioti Avenue, Latsia. €5 for adults, €3 for children. Tel: (+357) 22-467602
Aglantzia Municipal Swimming Pool
The Municipal Swimming Pool in Aglantzia has been an escape haven for Nicosians since 2016. There you'll find a 25 m pool, a children's pool, a cafeteria and changing rooms.
Opening Hours: 07:00 – 19:00
31 Katharis St. Aglantzia, €6; €3.50 for children up to 15 years old. Tel: (+357) 22-330556
Hilton Park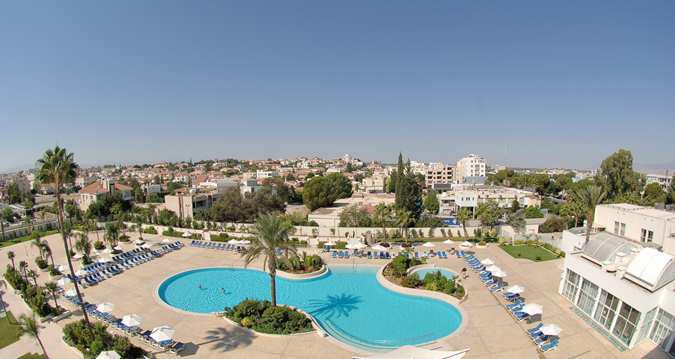 Another hotel whose pool you can lounge at is Hilton Park amid its green garden oasis. Relax on the sunbeds or at the Sorrento Pool Bar & Grill where you can try their cocktails. Just remember to bring your own towel.
Opening Hours: 09:00 – 18:00
Griva Digeni Avenue, 1507, Nicosia. €14 (adults), €5 (children). Tel: (+357) 22-695111
Sporting Club
For those in Latsia, the Sporting Club offers a pool decorated with palm trees and other plants that suggest a sunny, summery mood. The pool's restaurant offers dishes at low prices. If you're going over the weekend and plan to stay until late, it's best to ask the closing time on that day. Also, sometimes the Club is rented out for weddings and other events, so plan your trip in advance.
Opening Hours: 10:00 – 20:00
Demetri Stavrou St. Latsia, €9 (adults) and €4.50 (children). Tel: (+357) 22-129700
Royiatiko Hotel
While strolling through the Old Town in the summer, stuff your bikini in your bag and head to the charming Royiatiko Hotel. The pool and the outdoor space follow a minimalist design, perfect to clear your mind, all in the very heart of the capital.
Opening Hours: 10:00 – 20:00
27 Apollonos St. Nicosia, €12 (adults) and €10 (children). Tel: (+357) 22-445445
Polichoros Farma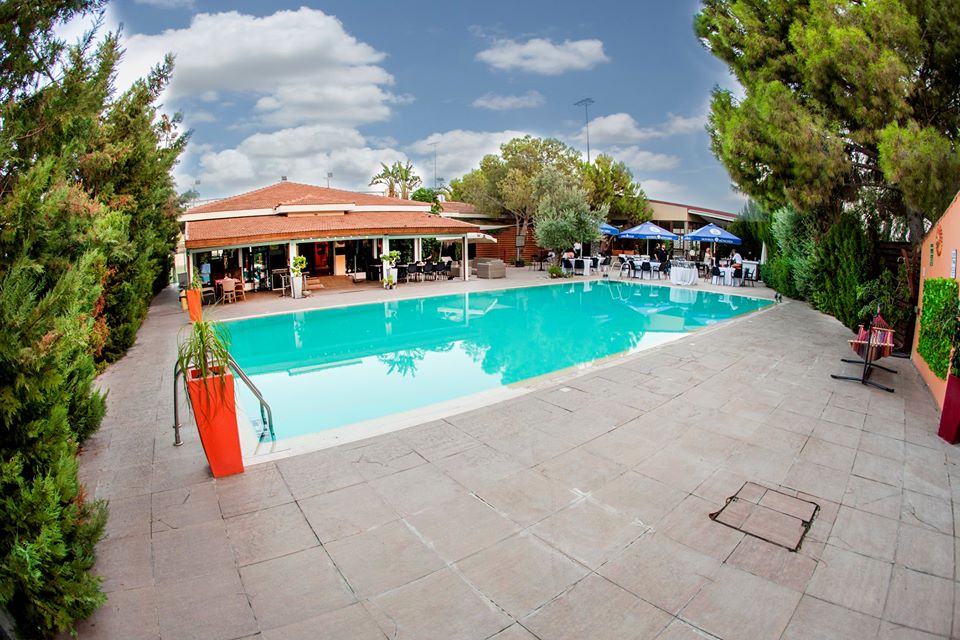 This venue in Kato Lakatamia is a football and tennis academy which also holds weddings and parties. In the summer, it opens up its beautiful pool to the public who want to have a splash away from the beach crowd. Orange and green colour tones hug the pool from the nearby cafeteria and trees.
Opening Hours: 10:00 – 19:00
82 Ippokratous, Kato Lakatamia, €7 (adults) and €5 (children between 3 and 12 years old). Tel: (+357) 96609309, 96609409, 96609509.
Pool Bar 46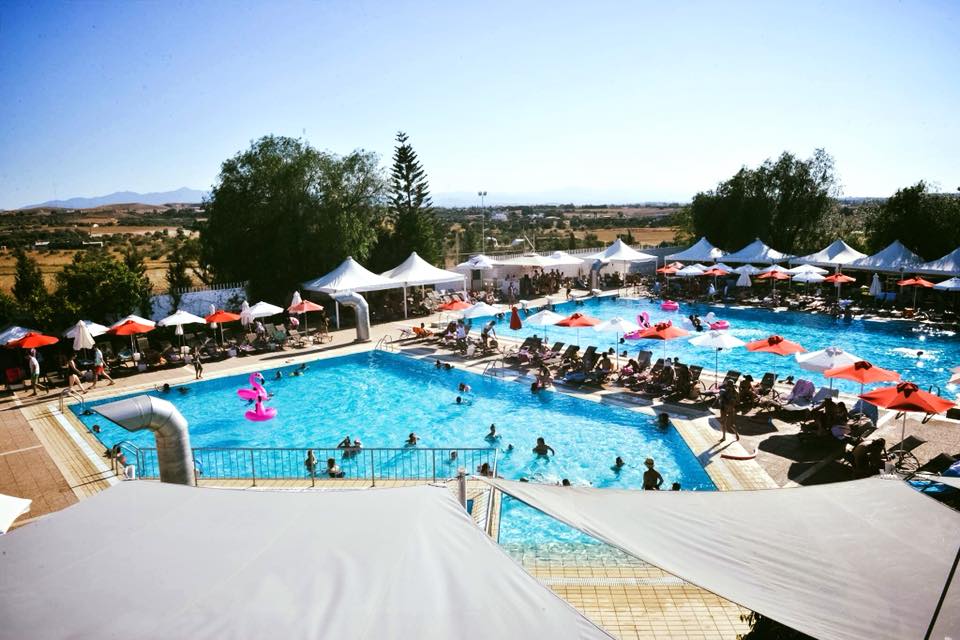 The old Lakatamia Municipal Swimming Pool has been turned into Pool Bar 46 and hosts three pools: one for sports activities, one main pool and one children's pool, so all types of swimmers can have a good time. It also has a bar where you can grab a bite or a cool drink to wash down the heat.
Opening Hours: 10:00 – 19:00
30 Dimotikou Stadiou St. Lakatamia, €8 for adults, €6 for those under 18, free for those under six years old. Tel: (+357) 22- 383000