13 options in Limassol for healthy food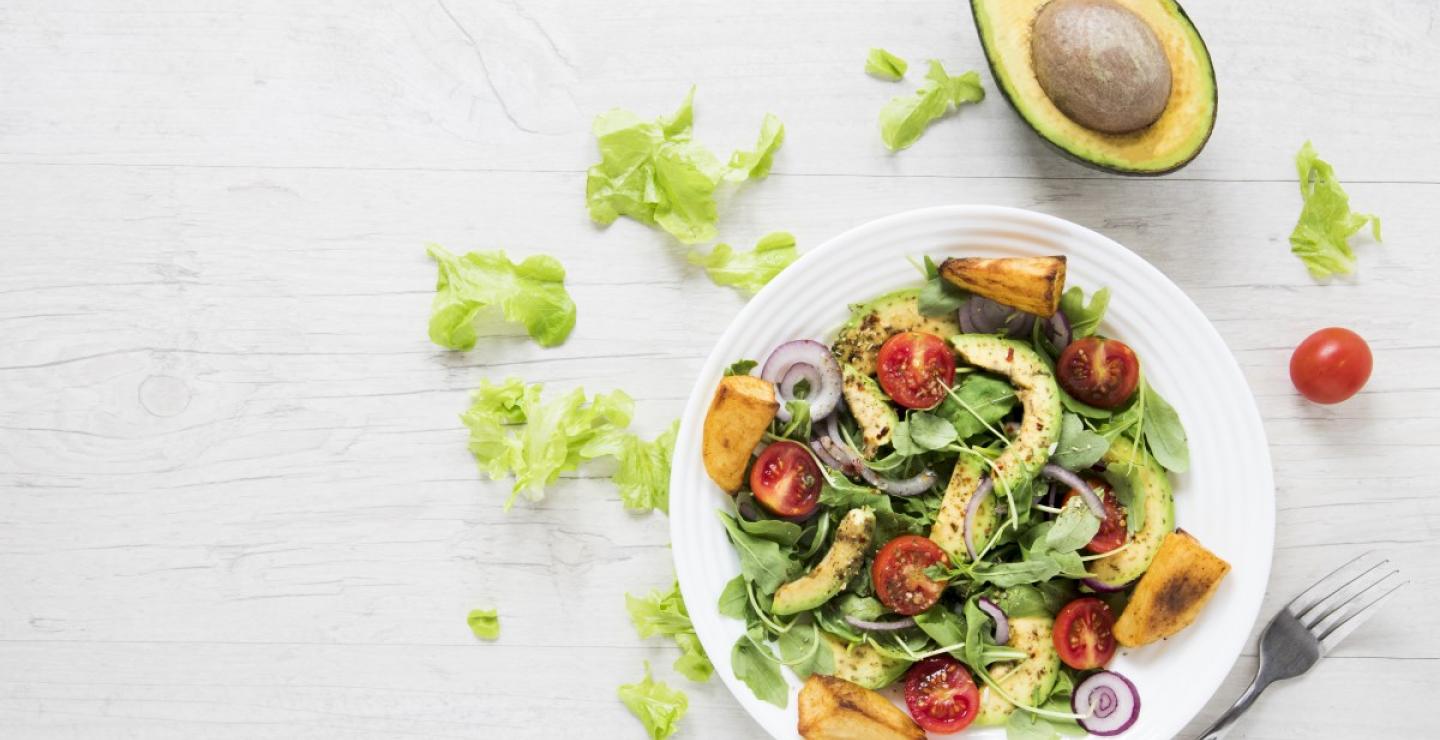 Superfood Bar
A small shop in the city centre proving that healthy food can be delicious and tasty. Spinach and quinoa burger, handmade wholegrain dough pizzas, colourful smoothies and salads are some of the choices you will find in the rich refreshed menu of the shop.
Try: Superfood Bowls (€9.50), chopped carrot salad, radish leaves, baby spinach, red cabbage, avocado and more.
Drinks: Super Green Smoothie (€4.50) a super tonic with spirulina, basil, lime, spinach and avocado.
(25260260) Riga Feraiou 2.
Simply Fresh
Here inspiration and creativity blend in with modern and Mediterranean flavors and give you delicious dishes, a variety of sandwiches, salads, but also cooked dishes (legumes and vegetables) for your snack at the office or a light lunch.
Try: The Healthy Chickenado Sandwich with homemade low fat mayonnaise, chicken breast, crisp bacon, lettuce, tomato and fresh avocado (€3.80).
Drinks: Vitamin Smoothie (€3.50) with fresh orange, carrot and ginger. Full of vitamins!
(25335150) Ayias Fylaxeos 76A.
Dear All
A hearty and bright hangout, perfect for quick snacks and healthy meals, centrally located in Limassol, awaits you with a good mood and tasty dishes.
Try: Juices, smoothies, protein drinks, matcha, salads, sandwiches and wrap, dishes, and even vegetable platters! Try the salad with lentils, sweet potato and feta cheese (€6.30) or the omelette with egg whites, peppers, parmesan, feta cheese and spinach (€4.80).
Drinks: From protein-rich, to strawberry, blueberry, honey and milk (€4.20).
(25353325) Yiorgos Karaiskakis 20B.
Ro
In a hidden garden you will enjoy raw vegan food at its most delicious.
Taste: Sweets made mainly with handmade chocolate, dip with nuts and herbs. Smoothie bowls, cold pressed juices, raw cacao mousse, mini blueberry cakes, raw vegan pizza, courgetti, raw vegan wraps and Colombian coffee, vegan wine and beers from a small Cypriot brewery.
Drinks: Vegan coconut latte. Alternatively you can choose vegan wine or beer
(25582356) Gladstonos 59.
SensiFood Healthy Food Kitchen
Paying attention to the choice of ingredients and making sure they are fresh and organic, as well as the way they are cooked, without the use of fats and oils, in special dishes, Sensifood gives you a daily variety of healthy breakfast, lunch, and sweet (no sugar and gluten, even vegan).
Try: Choose one of the ultimate tasty lunch boxes (€6.50- €9), gluten-free pasta (€2.50), salmon, vegetables, salads and more.
Drinks: The Slim Shady Protein Smoothie (€7) with matcha almond milk, banana, cabbage, lemon and sunwarrior protein.
(25761276) Ayias Zonis 25C.
S'wich food to go
You will find it near TEPAK, and it's a good choice for a snack or a quick and small snack. They make delicious sandwiches in various ways and combinations and salads. It has a delivery service.
Try: You can get the veggie wrap with marinated roasted vegetables, goat cheese, arugula, and balsamic glaze on tortilla. You can also opt for gluten-free bread sandwiches.
(25346100) Iraklis Angelides 15
Green Life
A small shop in the centre of town with a philosophy that is overflowing with health … and taking care of those who follow a healthy and vegan diet.
Taste: Vegan Greek salad (€5.90) ​​with vegetable slice, onion, black olives, greens, cucumber. Salad with quinoa, peas, sunflower seeds, broccoli, greens and carrots, a complete meal (protein, carbohydrates and good fats) of high biological value.
Drinks: Superfood smoothies like azacada, which reduce stress by 30% (from €4).
Tip: There they also make superfood vegan protein bars with no sugar, gluten and milk (€2.50), which will impress you.
(77778586) Anastasios Sioukris, Themis tower, 8.
Theta Healthy Eating Cuisine
The first exclusively gluten free and dairy free restaurant came to prove to us how tasty healthy food is.
Try: Doughs, breads, and pasta from ancient seeds, such as sorghum, millet and quinoa, vegan cheese made with cashew nuts, salmon rolls with sprouts or mushrooms, rolls with super healthy combination layers and more. The 'Th' Poke (€10.50) with marinated avocado salmon or The 'Th' Superfood Salad (€16.50), Coco Prawns (€15.90) and Pesto Pasta (€14.90) are the dishes you will find.
(25013738) Andrea Drousiotis 9, Limassol.
Pokeloha
A modern space with menus coming straight from Hawaii, with light, exotic, but also nutritious dishes, ideal for vegetarians and vegan lovers of healthy eating.
Try: One of the signature bowls that will take you tastefully. We recommend The PokéLoha (€10.50 / small & €13.50 / large) with salmon, Pokéloha sauce, edamame beans, avocado, cucumber, cabbage, cashews, Beetroot Teryaki etc. Alternatively you can make your own by choosing the materials of your choice.
(25278024) Agios Andreas 223, Columbia Plaza.
Bowls
Cookhouse's little brother represents a minimalist approach to high-end vegetarianism, with carefully selected ingredients based on certified organic products, offering delicious and unique recipes full of super foods and beneficial properties.
Try: Five different and unique recipes, for a wide range of tastes and choices, including Matchaful and Exotica.
Drinks: Alternative lattes and smoothies that will excite you.
(25353434) Gladstonos 112.
Bakery Kafeneio
A small, urban-industrial shop serving fresh produce, sweets and gluten-free foods for vegetarians and those on a balanced diet.
Try: It's worth trying one of the new menu additions, the Green Stuffed Omelette (€9) with salad and avocado, a perfectly toned dish.
Drink: Ideally accompany your meal with mango kale smoothie (€7).
(25106881) Evelthontos 4.
Superfood Organic Bar
A small shop inviting you to try healthy dishes with ingredients like guarana and spirulina, Detox salads with goji berries, kale and quinoa, exotic Smoothies with acai and maca berries, and raw cakes, as well as desserts without eggs, flour and sugar.
Try: You have a choice of meals, rich in nutrients, up to breakfast options, healthy snacks and energy bites, all also at 'healthy' prices.
(99336517) Amathous Avenue 79.
The Hub Cafe (25770100) suggests a new approach to refreshing breaks with fast food. High quality coffee and organic shop-made organic coffee, as well as organic tea and juices for detoxific, are on the menu.