Enjoy an afternoon tea at these 9 places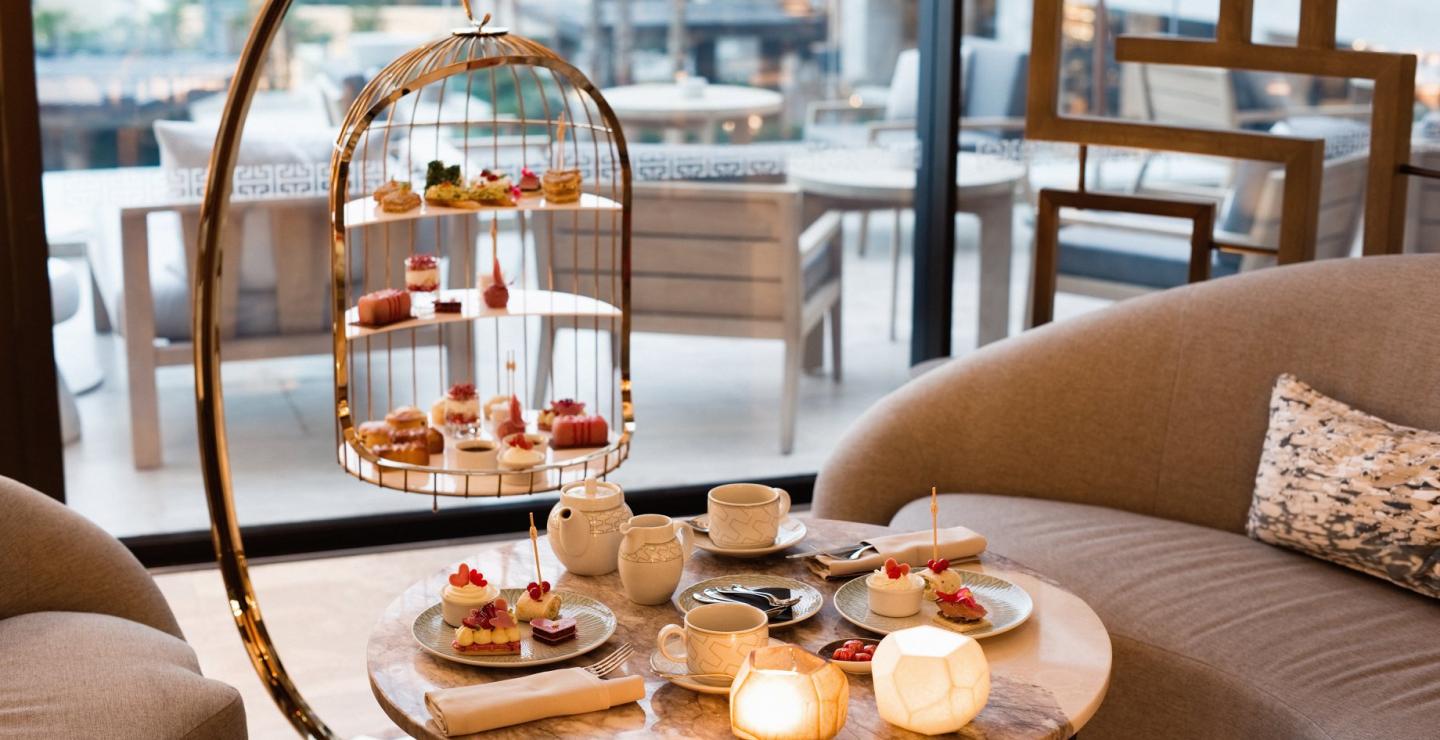 Tea has always been popular in the United Kingdom, but it has since started to make its mark on Cyprus, with many varieties.  And another English tradition, which is making its way to the island is afternoon, with many locations serving refreshing teas with sandwiches and pastries.
We suggest these nine places in Cyprus for a great afternoon tea, to relax and enjoy with company.
Uluwatu Specialty Coffee
At Uluwatu Specialty Coffee you will enjoy Oolong from Nantou in Taiwan, light blue tea from China and Kukicha from Karigame, Japan.  The shop also features the Berlin Collection from Paper & Tea, which represents modern tea culture. You will also find dozens of organic choices in single origin teas, master blends, caffeine free and ceremonial matcha.
Highlight: the limited edition caddies that are exceptional.
(25222191) 10 Anexartisias Street, Limassol. Mon-Fri 07.30-20.00 & Weekends 09.00-20.00.
Pralina Experience
This shop is known for its coffee and food, but they also serve a wide variety of teas, including loose-leaf tea.
Highlight: Try the Silvery Pekoe Yin Zhen tea (€5) or the Pink Cinnamon iced tea (€5.50), which is made from various herbs, pink grapefruit juice, honey and cinnamon.
(22665588) 31 Stasikratous Street, Nicosia. Mon-Sun 09.00-01.00. / (25355336) 224 Makarios III Avenue, Limassol. Mon-Sun 08.00-24.00.
Color's Café
They offer a wide-variety of tea, including red, green, and black varieties.  They also have an exceptional selection of tasty bites to eat.
Highlight: With you tea, try the Cascade Fragola, made from wild strawberries, rose petals, and hibiscus flowers (€6).
(25858285) Amathountos Avenue, Four Season's Hotel, Limassol.Mon-Sun 09.00-01.00.
Café La Μode
At this famous chain you can get a complete afternoon tea, having adopted this London habit and incorporated it into its menu.
Highlight: Afternoon tea for two (€8.75 per person), where you will get small sandwiches, scones, small desserts, and tea.
Butterflies Tea Room & English Deli
At Butterflies Tea Room & English Deli get a traditional English tea, accompanied by cakes and desserts.
Highlight: Try one of the traditional English teas or one of the exotic varieties.
(24105224) 31 Georgiou Griva Digenis, Oroklini, Larnaca. Mon, Tues, Thurs, Fria & Sun 09.00-16.00 & Wed & Sat 09.00-14.00.
Bubblicious Tea Bar
You will taste a different type of tea in the Bubblicious stores, since besides more than 20 kinds of leaf tea or sachet, it also makes Bubble Tea. It's a ground-breaking cold tea-based beverage that also contains popping bobas that burst in your mouth giving a unique tasting experience.
Highlight: Try the strawberry bubble tea with blueberry popping boba (€2.90)
(70088077)
Amara Hotel
The latest addition to Stademos Hotels in Limassol has warm tea every day in its lobby.
Higlight: Enjoy afternoon tea here daily, served with desserts and savoury delights €25 per person.
(25442222) 95 Amathountos Avenue, Limassol. Mon-Sun 15.00-18.00
Tea For Two
Since 1991, this small café near the Tombs of the Kings in Paphos started serving tea.  Since then they have opened three shops in the city.
Highlight: Enjoy English Breakfast with some lemon meringue pie.
(26934035) 56 Poseidonos Avenue, Yeroskipou. / (26937702) 6 Poseidonos Avenue, Yeroskipou. / (26937895) 42 Tombs of the Kings Avenue, Paphos. Mon-Sun 08.00-24.00.
Londa Hotel
Caprice, the restaurant in the hotel, serves tea in beautiful teapots.
Highlight: Try a great warm chamomile tea (€5.50).
(25865555) 62 Georgiou A Street, Yermasoyia, Limassol. Mon-Sun 07.00-23.00.