Enjoy delicious sandwiches at these 7 places in Cyprus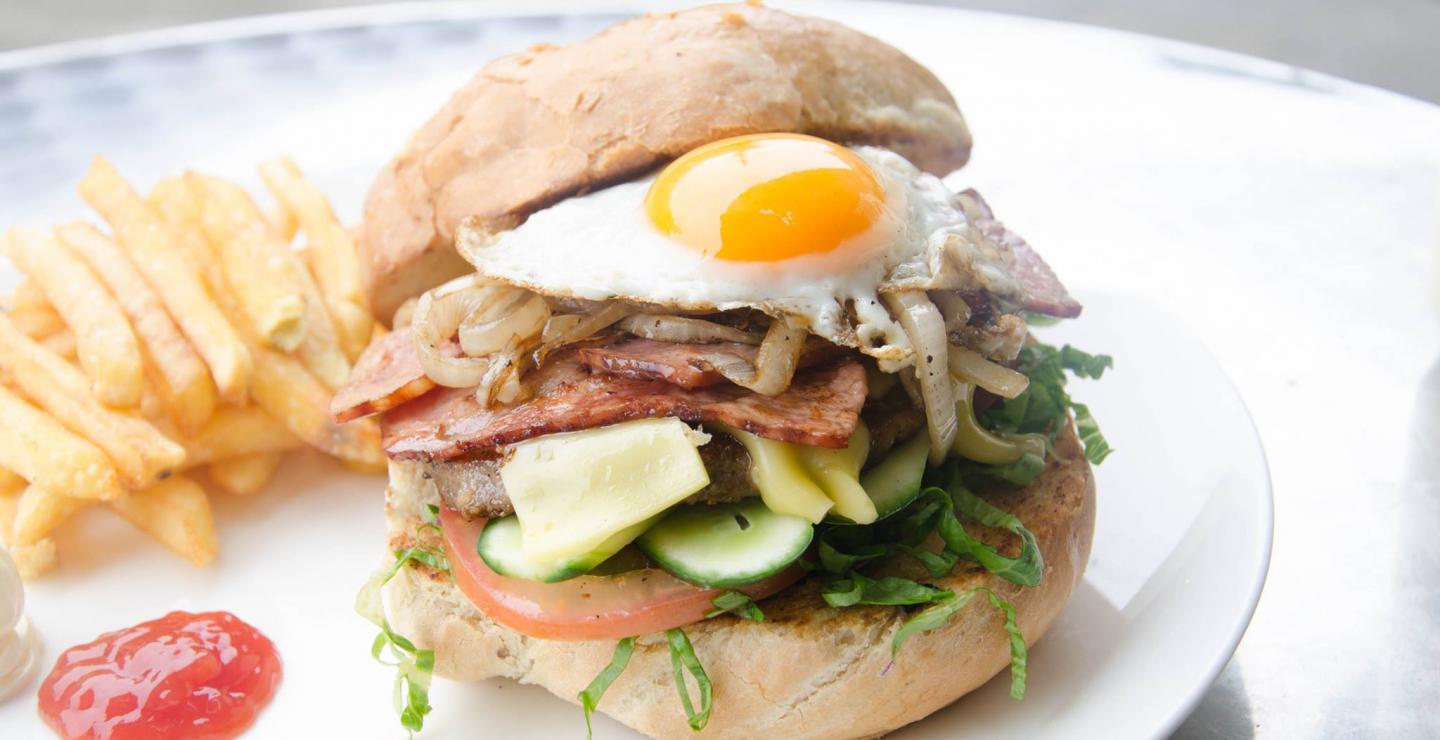 From street food to gourmet, from traditional to healthy, sandwiches are a favourite dish, which no one can resist.
Check out these seven shops for a great sandwich.
Aphrodite Snacks
The family-run business that has become synonymous with a delicious sandwich offers you a wide range of choices. We especially love the Turbo with roast meat, lountza, halloumi and sausage in a traditional roll (€5.50).
(22776480, 22774132) 34D Metochiou Street, Nicosia. Mon-Fri 07.00-16.00 & Sat 07.00-14.30
Athos Restaurant
Here you can get a traditional Cypriot sandwich, with lountza, halloumi, and tomatoes full of flavour.
(25221901) 71 Paphou Street, Pissouri, Limassol. Mon-Sun 04.00-19.00.
Stevi's fast food
This a famous sandwich shop in Limassol, and we suggest you try the Special with bacon, halloumi, ham, tomatoes, cucumbers, cabbage, and mayonnaise.
(25325253) 1 Ambelakion Street, Yermasoyia. / (25635190) Amathountos Avenue, Parekklisia, Limassol. Mon-Sun 12.00-11.00.
Yiapanas
With the special on traditional bread, you will be more than satisfied.  They put sausage, bacon, roast meat, halloumi, cheese, tomatoes, and cucumber (€3.50).
(22672555) 2 Stasandrou Street, Nicosia. Mon-Fri 07.00-16.00 & Sat 08.00-03.00.
Marantona
This shop in Larnaca has been making the ideal sandwich for three decades.  We suggest trying the sandwich with roast meat, ham, halloumi, salami, bacon, mortadella, cheese, tomato, cucumber, and pickles (€4).
(97666693) 86 Spyrou Kyprianou Street, Larnaca. 24 hours a day.
Prophitis Elias
This is as well known as Fig Tree Bay in Protaras.  This shop makes a great sandwich on fluffy bread filled with roast meat and halloumi (€4).
(23831175) 11 Prophitis Elias Street, Protaras. Mon-Sun 08.00-20.00.
Marios Snacks
They have many savoury treats, but their warms sandwiches are special.  Try the Marios Special with ham, cheese, halloumi, sausage, bacon, tomato, cucumber, and mayonnaise (€4).
(25360116) 10 Agias Zonis, Limassol. Mon-Fri 05.00-20.00 & Sat 04.00-19.30.