Get a taste of tahinopita in Cyprus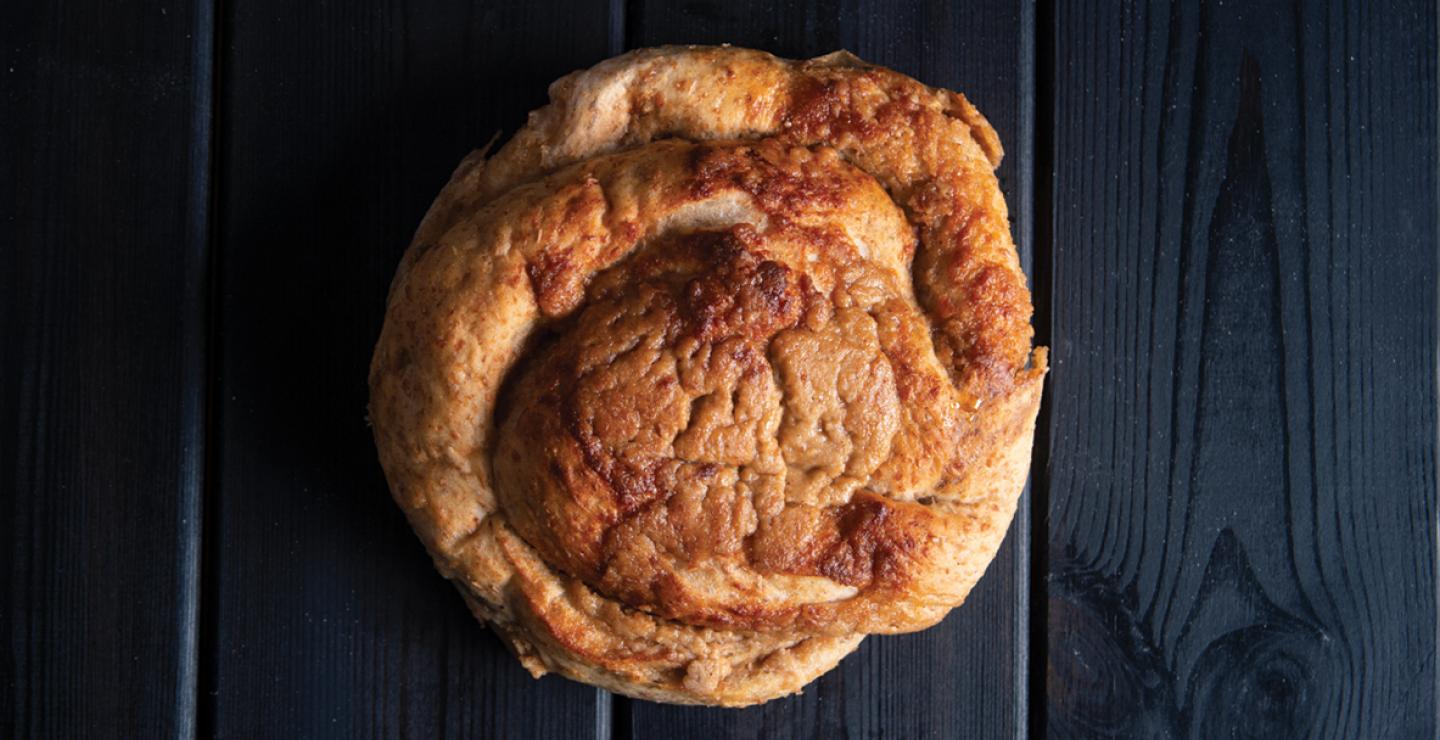 Tahini is a widely used paste in the Middle East and Mediterranean, made from sesame seeds, which have been ground.  It is generally added to bread and other mixtures, and in Cyprus is used as a topping on souvlaki.
But did you know this paste is not only used as a savoury spread, but is made into a sweet roll with honey and even chocolate known as tahinopita?  We suggest you pop over to any local bakery or shop and get a taste of this great vegan-friendly dessert.
To help, we have found nine shops across the island making delicious, warm, sweet tahinopita.
Head to the AlphaMega Bakery section in their markets, and grab a tahinopita, rich in sesame flavours.  Equally tasty, is the tahinopita sold at the bakeries Pandora and Zorbas, where you can find them made with carob syrup as well.
In Nicosia, you will also want to try the tahinopita made into a braid at the Ioannou bakery (22345074, 60 Famagusta Avenue, Sopaz). The braid is filled with a sweet tahini-honey mixture.  You can also enjoy small or large tahinopita at Wood N' Fire Art Bakery (70087878).   
You can also head to Chrysovalantou Bakery (22819555) in the Makedonitissa area of Nicosia, where you can even find a tahinopita with Nutella.
In Limassol, make sure you try tahinopita from Sigma bakeries, where they are the size of a small sheet cake. There is also the one made at Reguardo (25394888), which follows a traditional recipe.
Also head to Pyrgos Bakery in Limassol (25821602) and get one of their fast-selling tahinopitas.