Get in the Holiday Spirit at these events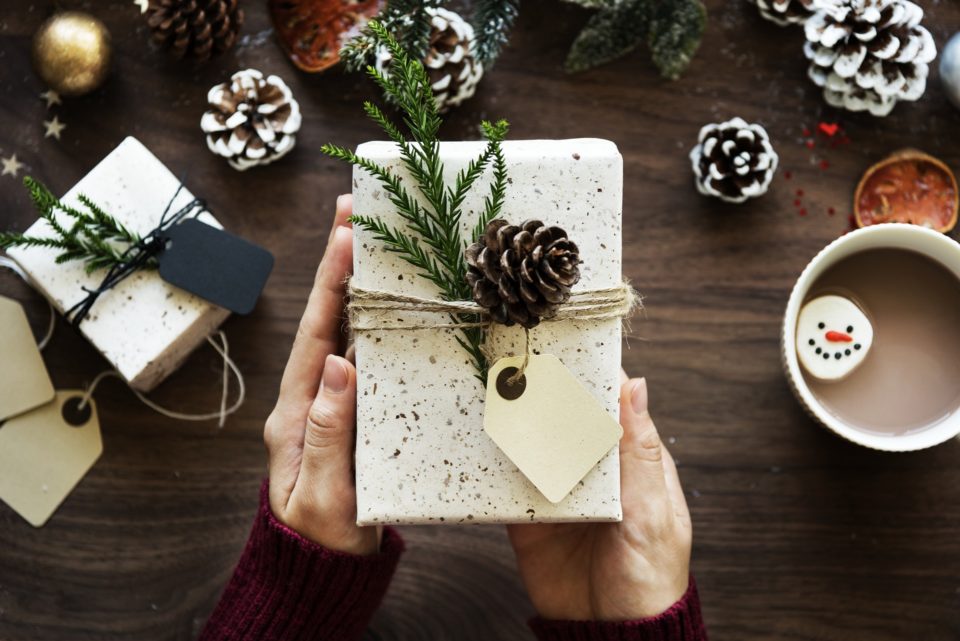 The holidays are approaching and Cyprus has filled with Christmas markets and other fun activities spreading holiday cheer across the island.
Here are some of the great activities, you can enjoy to get yourself in the holiday spirit and feel the warmth of the season.
Christmas Fairylands in Nicosia and Limassol
In the capital nothing more heralds the coming of Christmas and the festive climate than the Christmas Fairyland!
So at the intersection of Iosif Hadjiosif and Troodos avenues, this year from mid-November (estimated around 15-17 of the month) until 12 January 2020, Ayia Napa's Parko Paliatso will set up its games to offer us unique moments.
What is changing at the Fairyland is the decoration, which will be richer and brighter this year, and the atmosphere … which will take you to a magical Christmas village, with a house that will serve delicacies, lots of toys and Santa Claus, who will arrive from the faraway Rovaniemi, Finland.
And this year, in addition to games (carousels, ice skating rink, horror train, formula one booster and more) that will entertain young and old alike, there will also be an art program featuring concerts with renowned Greek and Cypriot artists.
Limassol will also have a Christmas fair this year, with games and concerts by popular artists. Limassol's Christmas Fairyland is set up on the site of Limassol Old Port.
Christmas Craft Fair
The Elea Golf Club Christmas Craft Fair (on the old airport road from Yeroskipou) will take place on Sunday 1st December from 10am-4pm. Over 50 stalls holders will be displaying and selling their quality handmade and imported products. Candles, Books, Christmas Cards, Jewellery, Cakes, Ceramics and a wide variety of Christmas gifts will be among the items available to purchase.
German Christmas Fayre
Τhe Cypriot-German Cultural Association organizes the traditional German Christmas Fayre on Sunday, 1st December 2019 between 1 – 8 p.m. This year the event will take place at the Municipal Multipurpose Centre of Nicosia, 40 Nikiforou Foka Avenue, 1016 (next to the Famagusta Gate).
Traditional Christmas treats like Lebkuchen and Stollen brought directly from Germany will be available at the event at affordable prices. Visitors will also find a huge variety of special, handmade gifts and traditional German Christmas ornaments.
The Nutcracker – Famous Classical Ballet
Stars of Russian Ballet – Soloists of Famous Russian Theatres, combined with enchanting original choreography and the iconic score of Pyotr Ilyich Tchaikovsky will make your evening special and unforgettable!
The Nutcracker will capture your imagination and transport you to a magical world of brave toy soldiers and dancing snowflakes. Follow Masha as she embarks on her journey filled with colourful characters, breath-taking costumes, and majestic scenery.
Christmas Market
Technopolis 20 invites you to its 6th Christmas Art Market, on Saturday, 7th of December 2019, from 10am until 5pm. After five festive and full of people of every age Christmas markets, Technopolis 20 for one more year, hosts artists, professional and amateur creators and volunteer organisations to showcase their creations and exhibits, ideal for your Christmas gifts and not only!
Once Upon a Christmas Time Bazaar
Apothiki 79 invites you to the 'Once Upon a Christmas Time Bazaar' in Larnaca from 11:00 – 19:00, 7 of December 2019 and 8 of December 2019 from 11:00 – 17:00 at Apothiki 79.
A variety of vendors will be present for you to start shopping unique and handcrafted items.