Troodos: Get a Taste of Local Life in the Mountains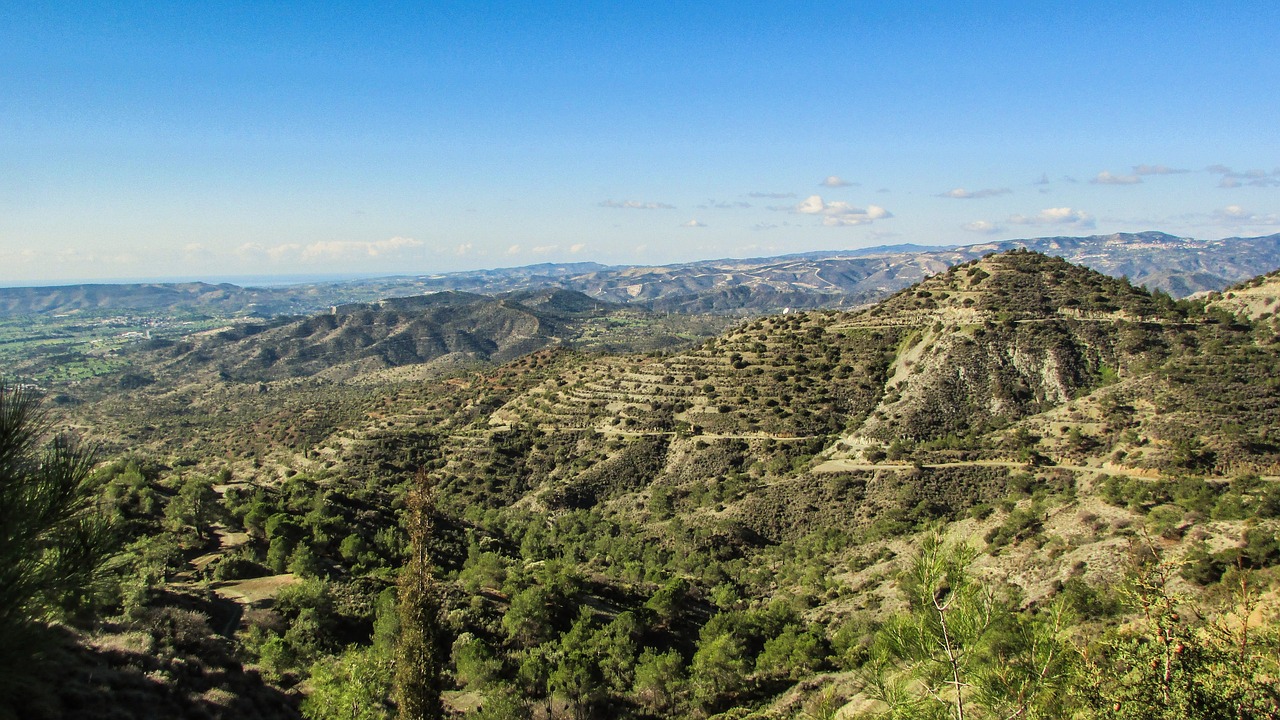 With peaks spanning three of Cyprus' districts, the Troodos Mountains are the perfect destination for all visitors. Adventurers rejoice in the adrenaline rush of climbing while hikers enjoy the stunning views of peaks and valleys and the many peaceful campgrounds. Those seeking winter fun can also enjoy skiing on Mount Olympus. And for the whole family, the Mountain Adventure Park in Troodos offers a range of child-friendly activities.
But don't fret if adventure is not your cup of tea—the rustic villages that dot the mountain valleys of Troodos offer an idyllic escape from the bustling cities. Troodos is a favourite spot for locals all year round, and especially during the spring and fall.
If enjoying a glass of wine and sitting on a veranda in front of a sprawling valley is your calling, then Troodos is the place to be, with many of the island's wine routes passing through its villages, offering local appellations such as Maratheftiko (red) and Xynisteri (white).
For those looking to take in a bit of the island's culture, Troodos is home to Cyprus' painted churches (UNESCO World Heritage site), which are found in various villages and offer glimpses of fantastic religious art from centuries past. It's best to check when visiting these sites to see if there is a dress code and if the site can be visited by everyone.