11 quaint villages for rest and good wine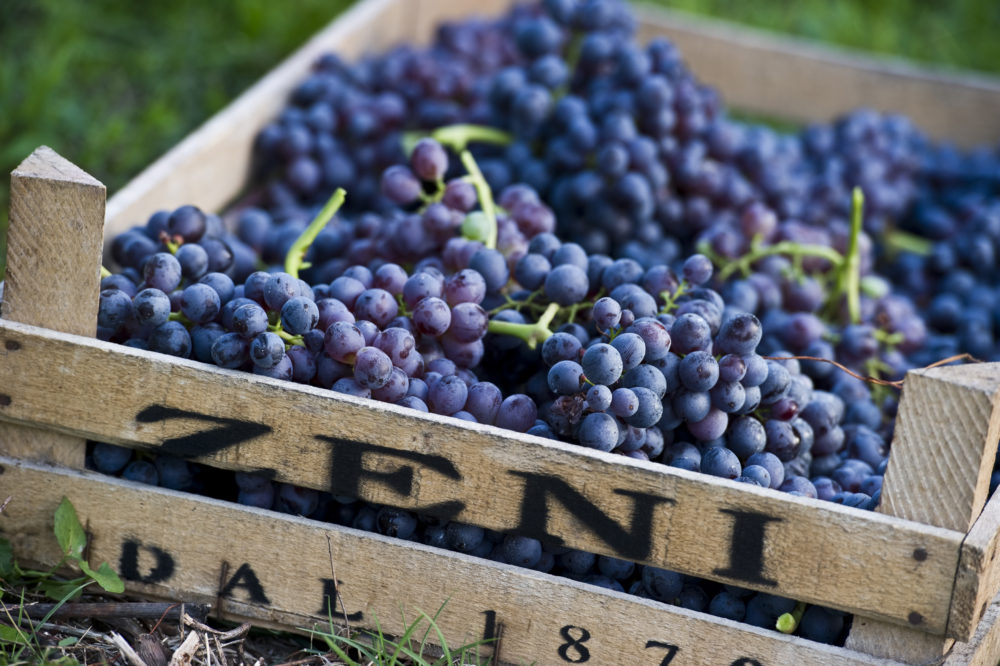 This spring travel to our picturesque villages. Pass by lively streets with lush vineyards, discover a series of charming wineries and quaint towns and stay in atmospheric agrotouristic inns with all the modern amenities!
An ideal destination, if you want to get the most out of the wine-touring experience, are the Limassol wine villages, which are famous for their enchanting landscapes and the excellent local wines. The route is particularly enjoyable, as you will find villages with traditional architecture and cobbled streets leading to well-known wineries.
Route 1
Pano Kyvides is the first village you will come across.  After, you will find Ayios Amvrosios, a particularly picturesque village, where you can visit Zambartas Winery (25942424), known for its wines Zambartas Xynisteri, Zambartas Semillon-Sauvignon Blan and Zambartas Rose.  Leaving the village, you will find the town of Lofou, with its cobblestone streets.  Here you can stop for a meal at a local tavern and enjoy some local Cypriot wine varieties.
Where to stay
Oinoessa Τraditional Boutique Guest Houses
Located in the village of Lofou, this agro-touristic retreat is a quaint stone-built structure.
Oinoessa offers small cosy homes and was recently renovated taking into account the traditional architecture of the area.
Tip: Oinoessa has recently added an executive suite, called 'Palatoui' (little castle), which has a fireplace and a Jacuzzi.
For more information call +357 99 373371 or visit their website at www.oinoessa.com.
Apokryfo
This hotel is located just passed the village of Lofou, as you head up hill.  The hotel is built with a view of the village below.
There are nine rooms all decorated in a traditional style and based on the names of each rooms.  For example the room elia or olive is decorated with olive green accents.
For more information call +357 25 813777 or +357 96 475530 or visit their website at www.apokyrfo.com.
Agrovino Lofou
Agrovino Lofou (25470202) is a traditional stone-built building in the village.  The rooms are decorated in earth-tones and traditional items, leaving an air of times from earlier in the century.
Apanemia Inn
A traditional inn in Lofou, built of stone and wood, awaits you for relaxation and tranquility.
The latest addition to the Apanemia Inn is a luxurious, spacious studio in a traditional yet contemporary style. It impresses with the large traditional Cypriot bed, as well as the outdoor Jacuzzi in the courtyard that offers relaxation to the guests. It also has air conditioning, a terrace, free Wi-Fi as well as an indoor furnished patio, some of which have a cover and garden furniture.
(99 527711, www.cypruscountryhouse.com)
Route 2
After Lofou the road will take you to a small village with stone houses, Vouni. Although small, Vouni counts many years of wine production history, so it has its own Oenological Centre. From there you can visit the Friends of the Cyprus Donkey Shelter (25945488). Next stop is the lush Koilani, which will impress you with its cobblestone streets and arches. And after wandering the streets, head to the village wineries: Ayia Mavri (25470225, 25370777), Vardalis Winery (25470261, 99642255), Vlasides Winery (97789560) and Erimoudes Winery (254709).
Moving on, the road takes you to Pera Pedi, where you will find impressive religious monuments, such as the 1796 Ayios Nikolaos Church and the 17th Century Ayia Paraskevi Church. And since this village also belongs to the wine villages, it also has its own winery, Konstantinos Winery (25470370).
Before proceeding to Kato Platres and the Zenos Winery (25423555, 99492979), you will find yourself in Mandria, where you will stop at Lambouri Winery (70009463) and M. Antoniadis Winery (25384121, 25422638). Your trip to the wine villages will become even more interesting once you reach Omodos, which stands out for its traditional character. It is worth visiting the Holy Cross Monastery, which is one of the oldest and most historic monasteries on the island. Do not leave if you do not visit its wineries: Linos Winery (25422700), Marion Winery (99556630), Gerolemos Estate (25422122), Olympio (25573391) and Vassiliades-Oinou Gi (25446000).
Leaving there, take the road to the village of Vasa. Arriving at the village square you will immediately see the chapel of Ayios Georgios, while a little further down a stone-built building with the inscription abroad Vasa Winery (25945999) will draw your attention. Vasa Winery produces premium quality wines from the family Argirides.
Then head to Malia village and to the homonymous winery owned by the KEO Group (25942131). Enjoy the countless vineyards leading to Arsos Village and Nicolettino Winery (99437137) and the wine industry of Nicolaides (25942131). Going downhill, the road will lead you to Anogyra, where you will find the Nikolaidis Winery.
Where to stay
Oinou Strata Luxury Suites & Wine Bar
It is an inn, restored with great love and infused with a strong love and aroma of wine in Vouni, Limassol.
It has three luxurious and atmospheric suites. Shiraz, Merlot and Champagne, with luxury and comfort in perfect harmony. But it also has a 'small temple' dedicated to fine wine, with separate selections and a dining menu with options (platter, salads, sandwiches and main dishes) that can suit your drink. The mansion's inner courtyard is ideal for enjoying food and drink in a beautiful setting.
(25 944244)
Vouni Lodge
This two-storey stone house (99685395, 99215530) has been restored maintaining its original splendor to provide comfortable accommodation. The house consists of three separate one-bedroom apartments. Each apartment can accommodate up to four people, ideal for families and pet friendly. The property has a courtyard / private garden with sun loungers overlooking the tallest apartment.
Chorio
Set in a renovated old 16th-century stone house, Chorio (99428491, 99515360) is a beautiful rustic-style accommodation with rustic-decorated studios in Vasa. The property has a courtyard and a traditional Cypriot oven, which you can use if you wish.
Nicolas and Maria's Cottages
Nicolas and Maria's Cottages (25331963) is set in the picturesque village of Anogyra and offers accommodation in a rustic, wooden-roofed studio, and stands out for its cobblestone courtyard with its colorful plants and traditional well.
Iacovos House
Iacovos House (99749065) is located in the paved square of the village of Omodos and is a fully renovated two-storey house. It has two bedrooms with all the amenities you need for a comfortable stay. One of the strongest elements of this particular tourist accommodation is the magnificent view of the mountain.
Arsorama Village Homes
Arsorama Village Homes (25817000, 97889999) will offer you authentic Cypriot hospitality in its traditionally decorated apartments, with wooden beamed ceilings and stone walls. All rooms are fully equipped to make the most of your stay.
Cornaro House
The Cornaro House (25358836) in Arsos was built in the 18th century and consists of five independent apartments and an internal paved courtyard. Traditional furniture, which adorns the rooms of the house, make an impression.
Enjoy all that the island has to offer with the help of the Cypriot Agrotourism Society, which offers you over 100 traditional accommodations, small hotels and other activities in more than 60 villages throughout Cyprus. In fact, the updated Agritourism Company booking system helps you make reservations at special rates.
Contact them at 22340071 or visit www.agrotourism.com.cy.