5 bakeries in Nicosia for the best Easter Flaouna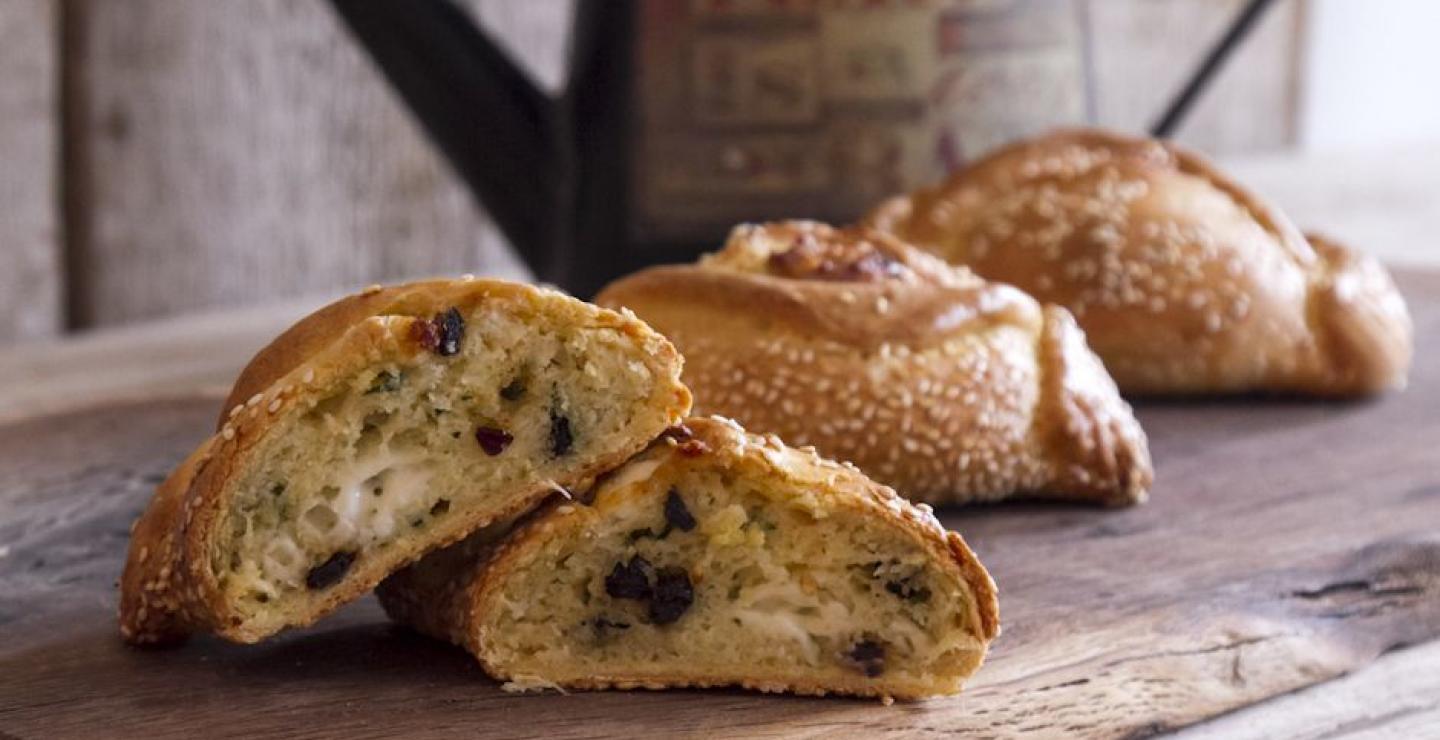 Flaounes are a traditional Cypriot cheese pastry that is served at Easter.  They have many varieties and are a tradition many families still follow today on the island, who each make their own batch to break the Easter Lent.
The pastry is filled with cheeses and spices, as well as, raisins in many cases to offer a sweeter taste.  There are many recipes that are savoury, as is tradition in various parts of the island.
These five bakeries in Nicosia are sure to be a good choice to get a flaouna, now that Easter is approaching.
Sarah Lyne
At the small and traditional bakery Sarah Lyne, flaouna are made with Paphian cheese, including aged halloumi and another cheese.  You will find flaouna with raisins, if you are looking for something sweet, and without raisins, if savoury treats are your calling.  They come in all different sizes and are sold for approximately €19/kg.
For more information call +357 22 514550.  Open Monday-Friday 07:00-17:30 and Saturdays 07:00-16:30.
Address: 29C Arch. Kyprianou Street, Strovolos.
Twice as Nice
At Twice as Nice, flaouna is prepared using two cheeses, giving them an interesting twist.  They use both flaouna cheese and kefalotyri, a Greek cheese used in some parts of Cyprus to make the pastry.  The bakery also offers flaouna with raisins or without, as well as other varieties for approximately €14/kg.
For more information call +357 22 334006.  Open Monday-Saturday 07:00-19:00 and Sunday 08:00-16:00,
Address: 40 Aglantzias Avenue.
Elena's Bakery
At this bakery you can choose savoury or sweet flaouna, made with raisins or without, and anari cheese and other spices.  The cheeses are all brought in from local villages and the flaouna is about €11/kg.
For more information call +357 22 264314 (Address: 48 Kyriakou Matsi Street, Engomi) / +357 22 877187 (Address: 30 Aigiaos Street, Pallouriotissa) / +357 22 634571 (Address: 11 Griva Digeni Avenue, Arediou.)
The Traditional Bakery (Paradosiako Artopoieio)
Taking into account traditions, flaouna is prepared with fresh sheep's cheese and halloumi, with raisins or without.  The pastry does not have sugar, unless requested.
For more information call +357 22 425338.
Address: 74 Arch. Makarios Avenue, Strovolos.
Stemma
Here they make flaouna with sheep's cheese, halloumi, or with anari cheese, both large and small, and sweet and savoury for €13/kg.
For more information call +357 22 823923.  Open Monday-Saturday 05:00-21:00 and Sunday 05:30-13:00.
Address: 18 Troodos Avenue, Astromeritis.