Buffets for a Sunday meal in these 5 villages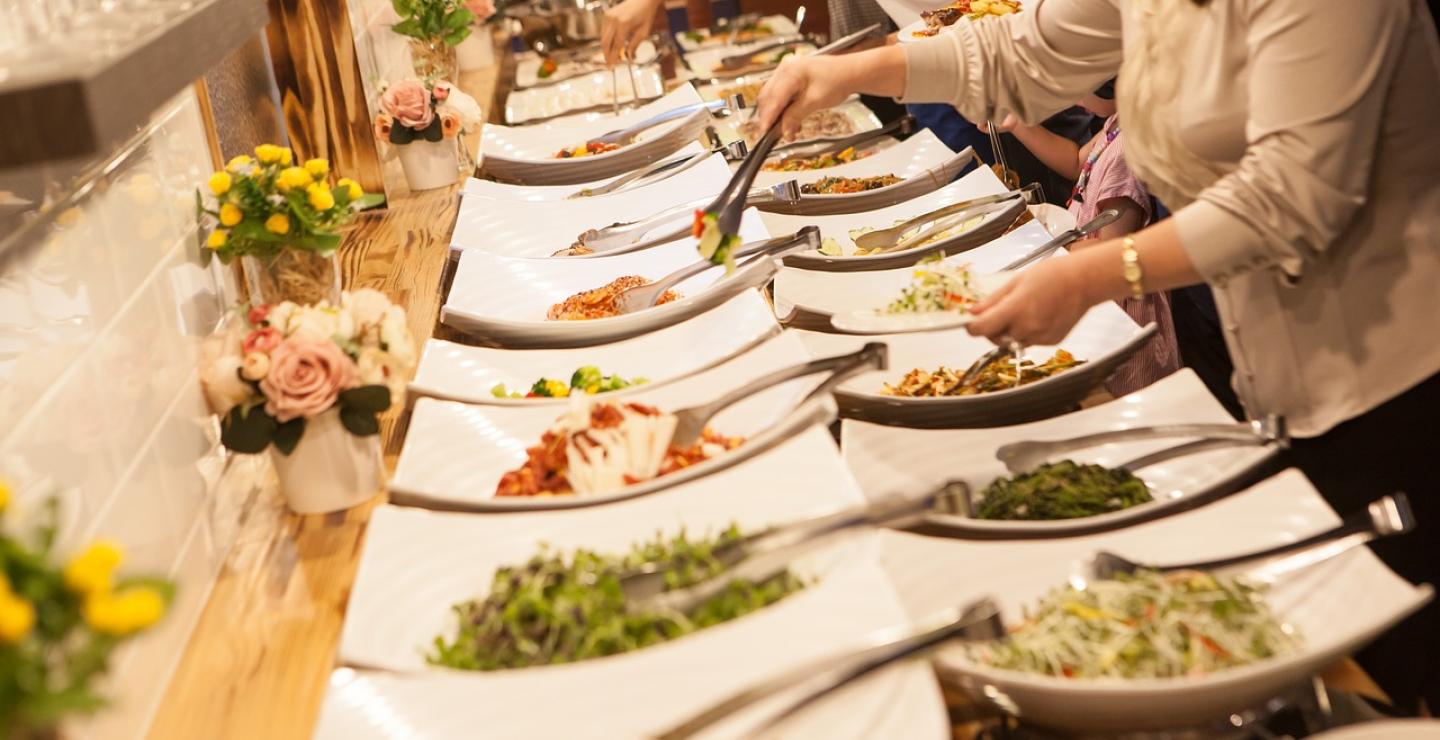 Sundays are traditionally reserved for spending a day with family or friends and enjoying a meal.  Sometimes, you want to find food that can suit all tastes, where you can sample from a wide variety of dishes.
These five restaurants in villages around Cyprus offer Sunday buffets that feature local dishes and international dishes, blending the cuisines of different cultures and offering various choices for an exceptional dining experience.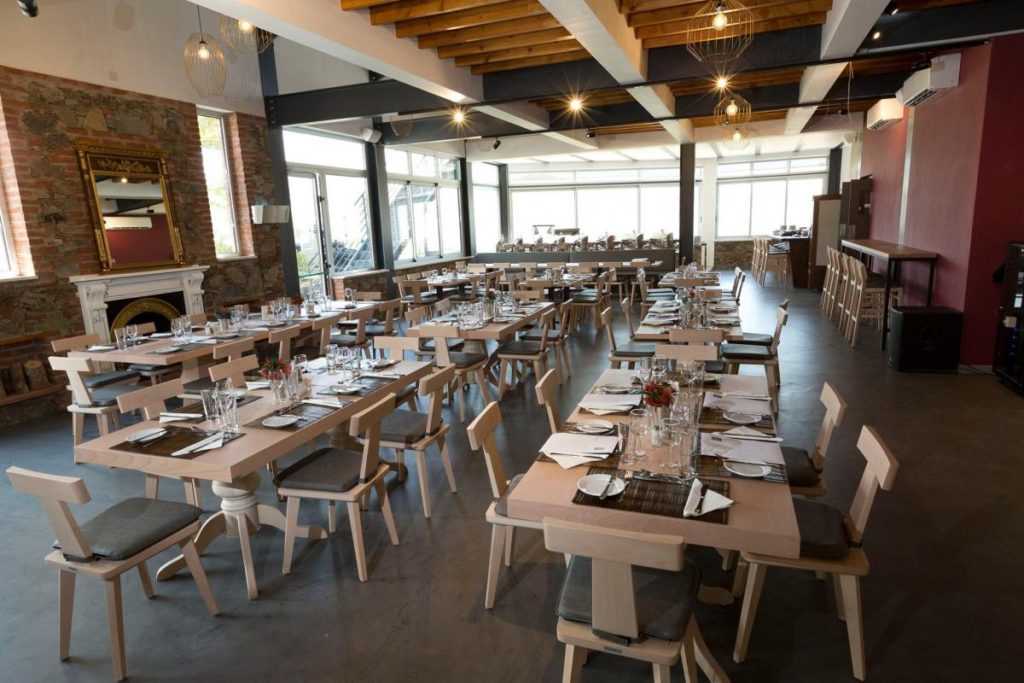 Ierambelos – Farmakas, Nicosia
This is a great choice for people looking to enjoy wine and dishes from a fusion menu, which pair with the local varieties produced at the vineyard. On Sundays, visitors to Saint Irene winery can get a meal at the Ierambelos restaurant, which serves traditional Cypriot dishes in its buffet with an international twist.  On Thursdays, Fridays, and Saturdays, guests can choose from an a la carte menu.  The buffet, which runs on Sundays is €18 a person, and it includes local dishes, salads, and desserts.  For more information call +357 22 515505.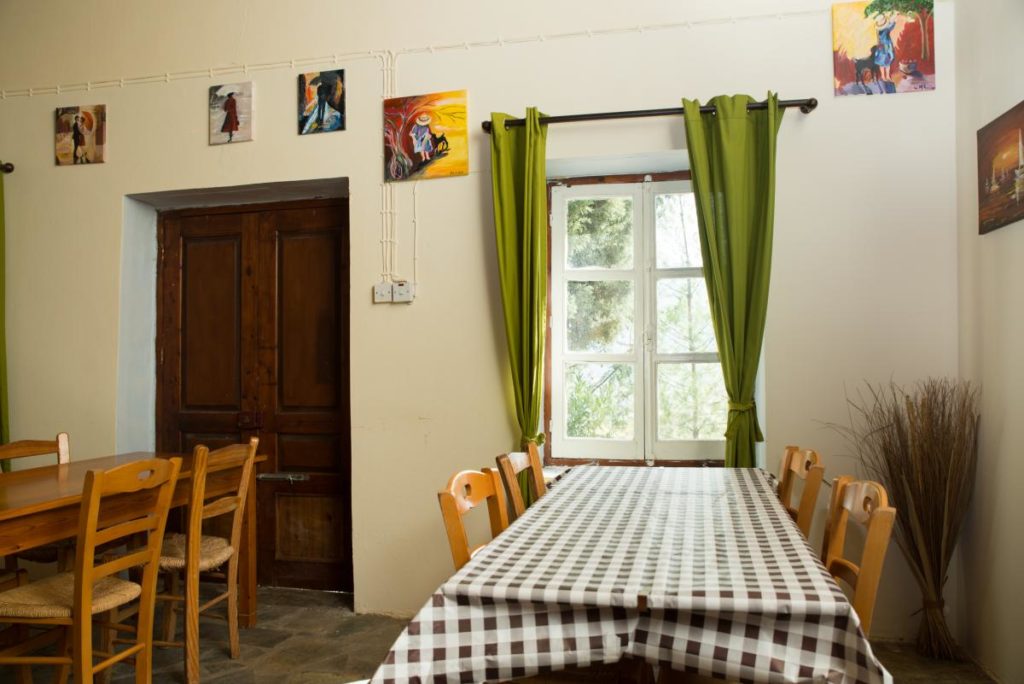 Mageia Lazanias – Lazania, Nicosia
Lazania is a quaint and charming village, with narrow streets and views of the Machairas Monastery.  The town is also known for its tavern Mageia Lazania and the young chef Loizos, who starts his work early in the morning and prepares traditional dishes for guests.  On Sundays the tavern runs a buffet at €15 per person, which includes many island favourites such as kleftiko, stuffed vine leaves, and fresh makaronia tou fournou.  The tavern is also open on public holidays.  For more information call +357 96 530129.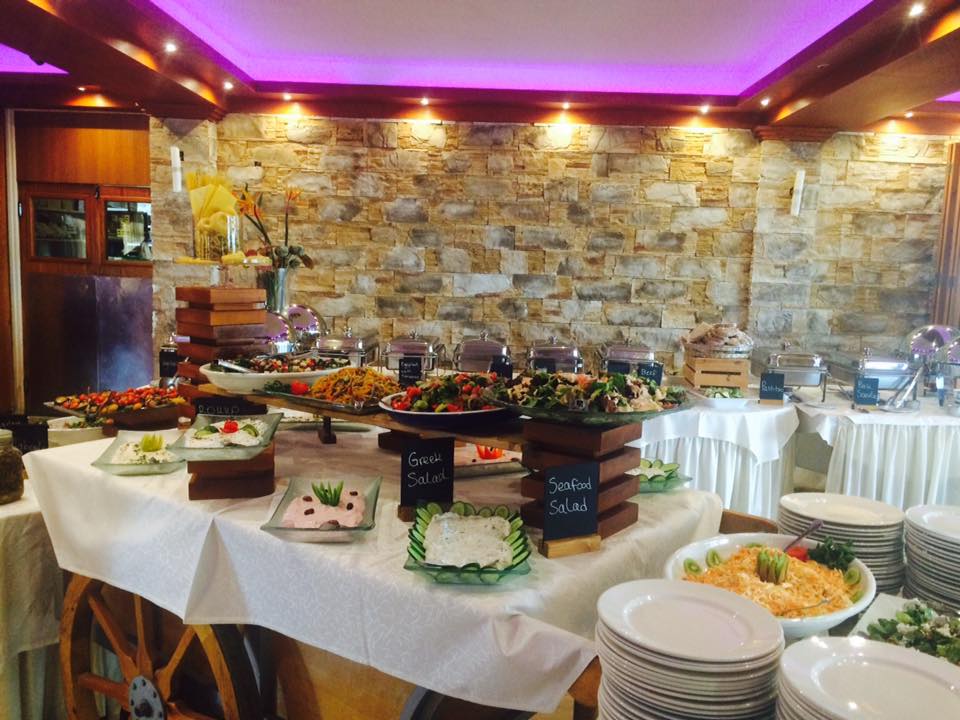 Acropolis Hills – Kapedes, Nicosia
This is a well-known buffet restaurant among locals, and it is located in the small village of Kapedes.  They serve a Sunday buffet, which also includes vegan dishes.  The buffet is €16.90 for adults and €10 for children and free for children under 4.  The restaurant also serves a buffet on all public holidays.  For more information call +357 22 542229.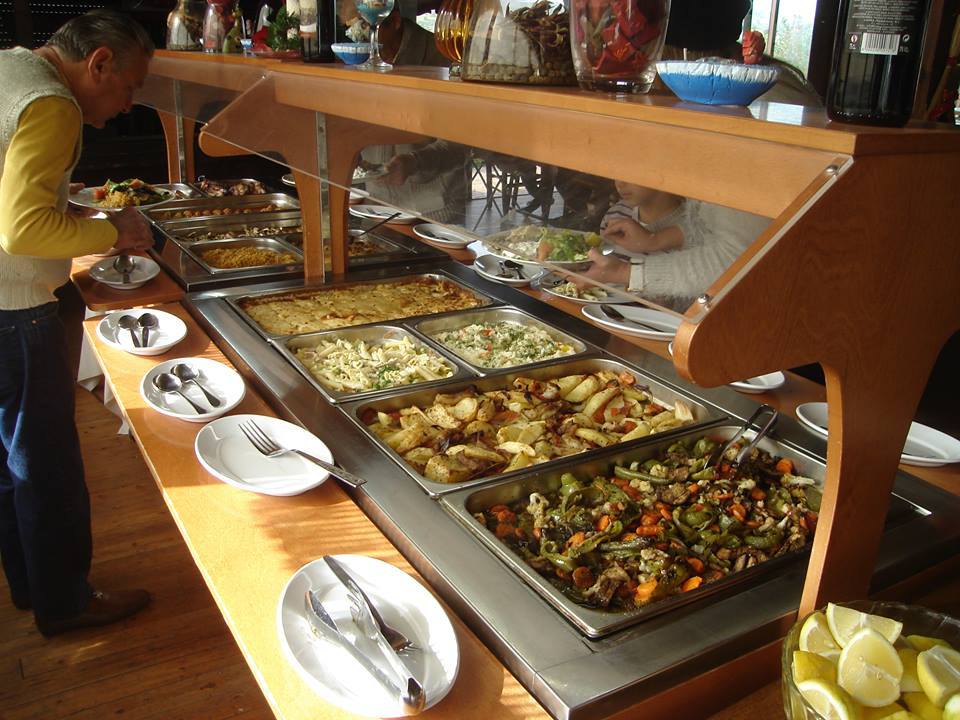 Anemones Kashiaouros – Kambia, Nicosia
The restaurant is housed in a renovated stone-built home, and it also offers space for weddings, baptisms, and other events.  Kambia is located right about the Tamasos dam, and the restaurant serves Cypriot and Mediterranean cuisine.  It is an ideal located for family Sunday outings, and the buffet is €14 a person.  For more information call +357 99 635657.
Periklis Tavern – Napa, Paphos
Welcoming and fresh, this is an ideal place for a Sunday outing.  Mr Periklis serves buffet on Sundays with 25 salads, grilled items, and eight types of oven-baked foods.  The buffet is €18 per person.  For more information call +357 26 423344.