Easter is coming, try some traditional tsourekia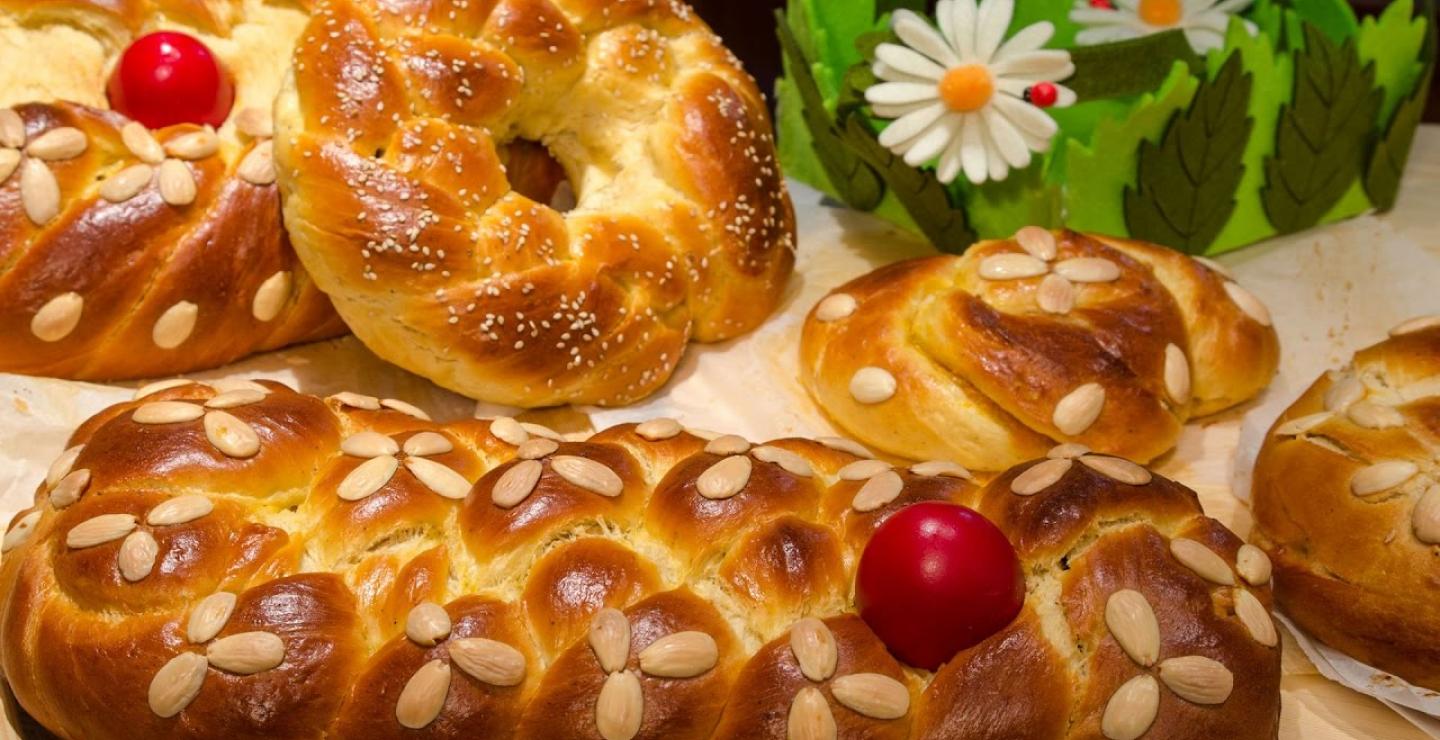 Easter is approaching in Cyprus, and many traditional dishes have begun to fill bakery counters, including flaounes and koulourakia (braided cookies), as well as, tsourekia (a sweet bread eaten during the holidays).
Tsourekia are a traditional leavened sweet bread that is made for Easter, to symbolise the ascension of Christ, and they are traditionally decorated with a dyed red egg, which placed in the braided loaf.  Over the years, variations on the traditional bread have popped up, some with jam inside as a filling, and others with chocolate outside as a decoration.
These bakeries in Cyprus all make tsourekia a delicious treat for a morning coffee, or a great gift to take on your Easter outing.
If you want to try tsourekia the way they are traditionally prepared in the Greek city of Thessaloniki, covered in white and dark chocolate and with different fillings, then head to Yiayia Victoria (+357 22 666076, 99 010069 & 22 777252) in Nicosia, where you will find them and other traditional pastries.  Zorbas bakeries (www.zorbas.com.cy) also make tsourekia, made using a traditional Greek recipe.  The bakery has many locations across the island, and you can get tsourekia starting at €3.50.
Vienna Bakeries (+357 22 337245, 22 334912 & 22 029966) in Nicosia makes tsourekia all year round, but during Easter time they make them with a variety of fillings.  Prices for tsourekia run from €2.20-€15.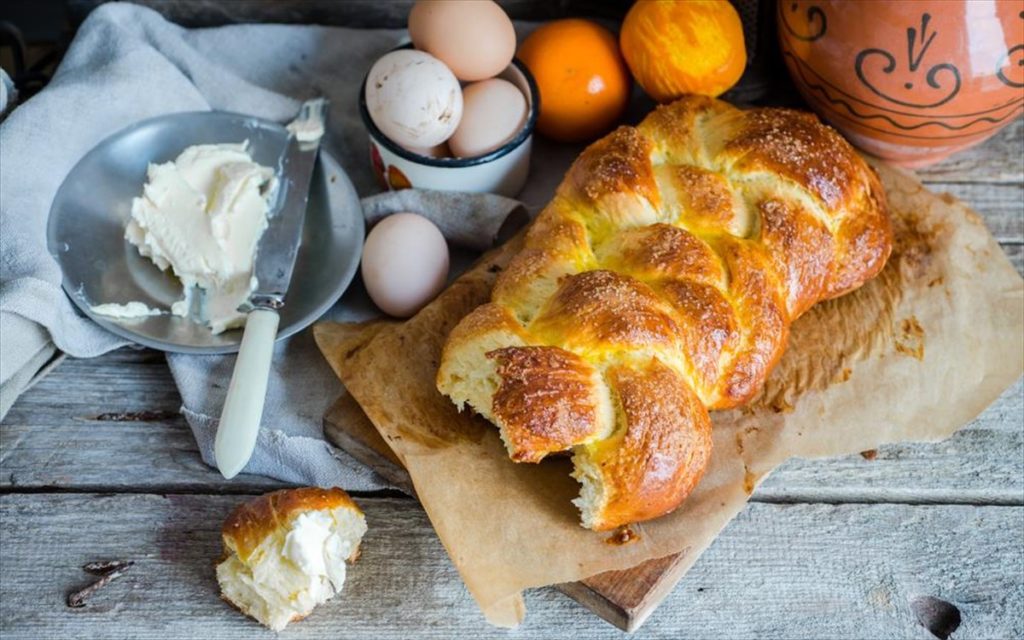 If you want traditional tsourekia, then head to Elena's Bakery (+357 22 264314) in Nicosia and get one prepared in a wood-burning stove.
You can get tsourekia at Chrysovalantou Bakery (+357 22 819555, 22 518898) in Nicosia as well.  The bakery follows a traditional Greek recipe, and they fill them with walnuts, chocolate, and almond paste.
At Lean Sweets (+357 22 260094) in Nicosia the recipe for tsourekia is a mix of a traditional Istanbul recipe and a recipe from Thessaloniki.  They come plain or with hazelnut glaze.  The bakery Wood n' Fire (+357 22 263110) also in Nicosia, tsourekia are filled with chocolate chestnut paste or sugar free jams.
Constantinides Bakery (+357 22 487566) in Nicosia has a large variety of tsourekia made plain, filled, or even with stevia and chocolate for diabetics.
Galette Bakery (+357 25 100815 & 25 100715) in Limassol makes a variety of the sweet bread, and they come in black forest, and crème brulee.  At Galerie Galactica (+357 25 750665 & 25 750666) they make vegan tsourekia and prices start at €6.50.
Colors Café (+357 25 858285 & 25 858000) makes two to three types of tsourekia of your choosing.
Heading over to Larnaca, you can find tsourekia at Chocoland (+357 24 668702 & 99 617179) where tsourekia range from €4 to €13.90.  You can also try Megarton Bakery (+357 24 333773), which sells tsourekia with a variety of fillings, including chocolate and chestnut.  There is also Vienna Boutique (+357 24 655816), which sells good-quality tsourekia, either plain or with chocolate.
In the Famagusta area try the tsourekia from Thimonia Bakery (+357 99 527681) which are made based on a traditional recipe.  There is also Liotatis Bakery (+357 23 821041), which makes traditional fluffy tsourekia.