Eat Healthy at these 4 places in Cyprus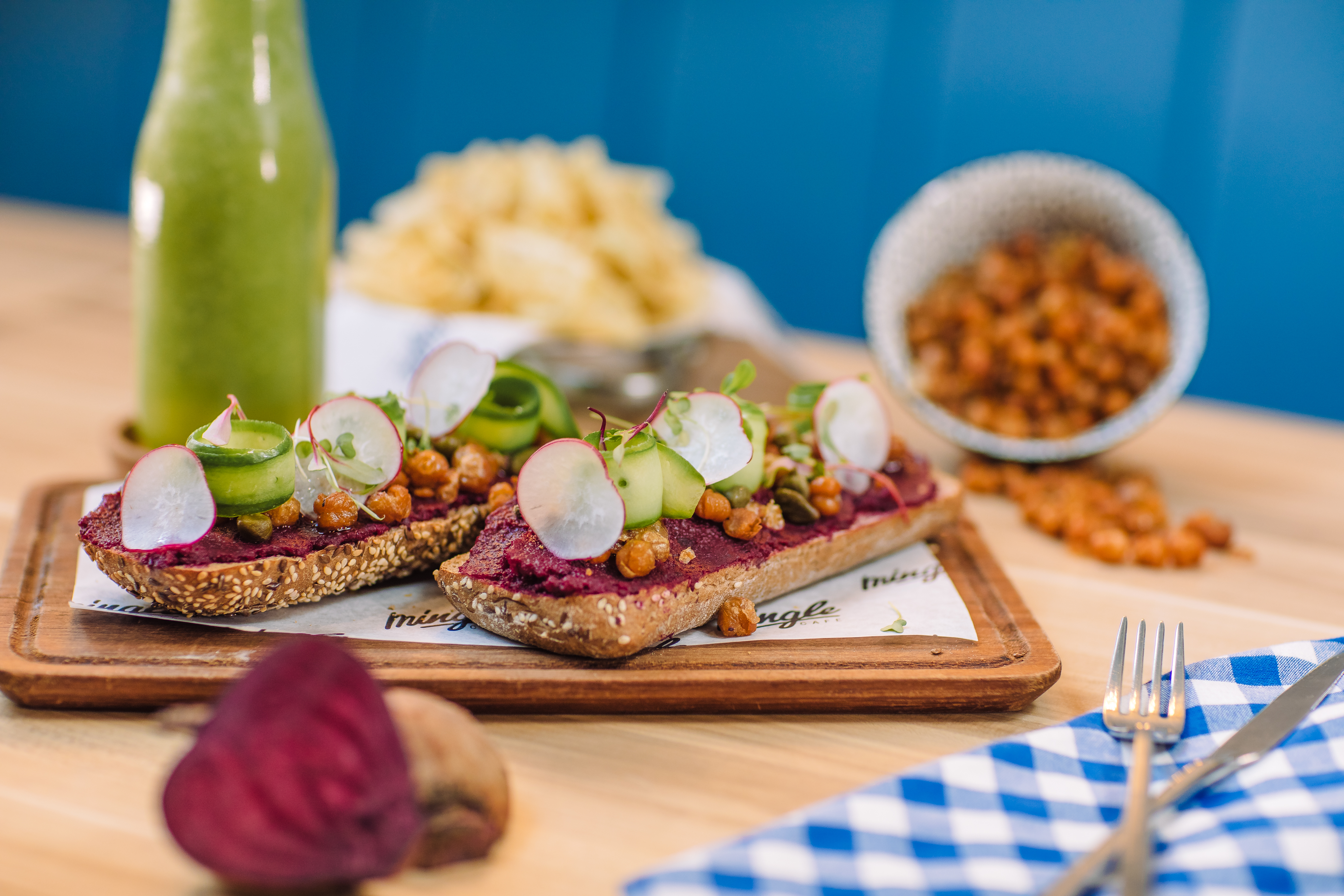 The latest global trend is healthy living and a better quality of life.  As is only natural, food plays an important role, and fruits and vegetables have become a staple part of feeling better and enjoying food.  New juice bars and fresh spots have been popping up all around the island, especially now that the weather is getting warmer, and nothing seems better than a refreshing freshly-squeezed juice, or a light salad, or fruit with yoghurt.
If you are looking to get into this healthy living trend and enjoy fresh foods that help the mood and body, then check out these four places around Cyprus.
HEALTHY LIFE BIO STORE
This store is a paradise for people looking to enjoy high-quality organic products that are staples for healthy living.  You can find the Healthy Life Bio Store in Paralimni, where you can shop from its large range of products, and enjoy the friendly and welcoming atmosphere.  Healthy Life Bio Store hosts events from time to time, and the public is welcome to come and try their products for free.
What will you find?
At the store, you will find products that are suitable for vegans and a vegetarians, as well as products that are gluten-free, and fresh fruit and vegetables, children's food, baked goods, pasta, dairy products, organic wines, frozen products, pet food, herbs, essential oils, food supplements, make-up, eco-friendly cleaning products, ceramic cooking pots, eco-friendly water bottles, etc.
Department Fresh Delicatessen
The Healthy Life Bio Store has recently welcome its Fresh Delicatessen department, where daily you can find, fresh salads, wraps, cakes, bars, baked goods for vegans or without sugar, made from organic products.
Also, the store does philanthropic work, providing to families that are need.
The store provides delivery to all of Cyprus and the Famagusta area, which is ideal if you are spending your holidays in the area.
Info: (+357 23 823310) 77 April 1st Street, Paralimni. Open Monday-Friday 08.30 -19.00, and on Wednesdays and Saturdays 08.30 -14.00.
Facebook: Healthy Life Bio Store
Instagram: healthylifebiostore
email: healthylifebio@gmail.com
MINGLE CAFE
Mingle Café recently opened in Larnaca and it has been welcomed by the public and become a favourite brunch spot.  The café is quaint and has a strong philosophy on serving healthy food.  Mingle Café looks to promote a healthy lifestyle and it offers many superfoods on its menu, including acai berries, chia seeds, quinoa, ginger, turmeric, matcha, beets, and many others.  The superfoods contain many therapeutic qualities and are tasty.
What you will find?
At Mingle Café, you will find delicious green smoothies, golden lattes, and some vegan options, such as vegan pancakes, lentils, sandwiche, and salads.  They also offer gluten free options, such as the heart beet sandwich.  The café also has a vegan burger, which is a mixture of beet root, chick peas, and oatmeal, garnishes with avocado and hummus.
Healthy Smoothies
If you are looking for something refreshing to boost your system, then try one of the six healthy smoothies offered at Mingle Café.  Try the 'Green Detox' (with celery, lemon, green apple, ginger, and coconut water), the 'Anti-Ageing' (with pineapple, banana, honey, ginger, and coconut milk), the 'Super Cacao' (with banana, dates, peanut butter, carob syrup, raw cacao, and coconut milk), the 'Vitamin C' (with kiwi, berries, chia seed, and coconut milk), and finally the 'Espresso' (with banana, carob syrup, peanut butter, espresso, and coconut milk).  If you want, you can substitute your milk with quinoa milk, and soon the café will offer a spirulina smoothie.
Info: (+357 24 209300) 153 Ermou Street, Larnaca. Open Mondays 07.30-17.30 & Tuesday-Sunday 07.30-22.00.
Facebook: Mingle Cafe
Instagram: minglecafe
OUSIA LOUNGE
Ousia Restaurant's philosophy is based on providing an unforgettable experience, through its use of the freshest products, and respecting there place of origin.  Ousia's menu is focused on providing local and seasonal dishes, from fresh and organic products.  When there menu was created they took into account all people, and all potential allergies.  They work closely with All Organic Shop, which provides organic and vegan food that is gluten-free.  Dishes at the restaurant a homemade and the products are procured from local markets.
Conscious living & healthy food
In Cyprus, there is an abundance of healthy products, which include, vegetarian, vegan, and fish options.  In fact, there are recipes thought to be centuries old, which come from different cultures that arrived on the island, and are now served at Ousia Lounge.  The restaurant is located in the heart of Limassol's old town, near the Medieval Castle.
Info: (+357 25 109040) 24 Eirinis Street, Limassol.  Open Monday-Sunday 09.00-23.00.
Facebook: Ousia Lounge-Cafe-Restaurant
Instagram: ousialounge
ROMVOS HEALTHY FOOD
Romvos Healthy Food Take Away in Paphos was created with the cooperation of doctors from various specialties, dieticians, therapists, and the chef Giorgos Kyprianou.  He and his team of cooks offer the public health high-quality foods and their menu is updated and enriched daily with various dishes.
What you will find?
The menu includes a number of choices with superfoods and other dishes including legumes, salads, fresh juices, organic coffee, and desserts and snack without gluten and sugar.  Romvos Healthy Food uses fresh ingredients, which are delicious and add great flavour and scents to their food.  Dishes are prepared to ideal temperatures, so that the foods retain their vitamins and proteins.  Meats are prepared correctly, so as to keep out toxins.  Grilled items are cooked with the charcoals set to the side, while fruits and vegetables are washed with filtered water.  The restaurant largely serves seasonal dishes, and they used extra virgin olive oil in their foods, and never fry in the same oil.  All sauces and dressings are freshly made.
A diet especially for you
Romvos Healthy Food offers something unique.  The restaurant offers people the option of preparing daily, weekly, or monthly meals for a diet that has been agreed with a dietician of the person's choosing.  They also offer meals prepared for specific health conditions, and for people looking to experience new things.
Info: (+357 26 220952) 72 Vasileos Konstantinou Street on the corner with Lesvos Street, 8021 Paphos. Open Monday-Saturday 09.00-16.00.
Facebook: Healthy food – Romvos Take away
Instragram: romvoshealthyfood