Enjoy brunch seaside at these 10 restaurants in Cyprus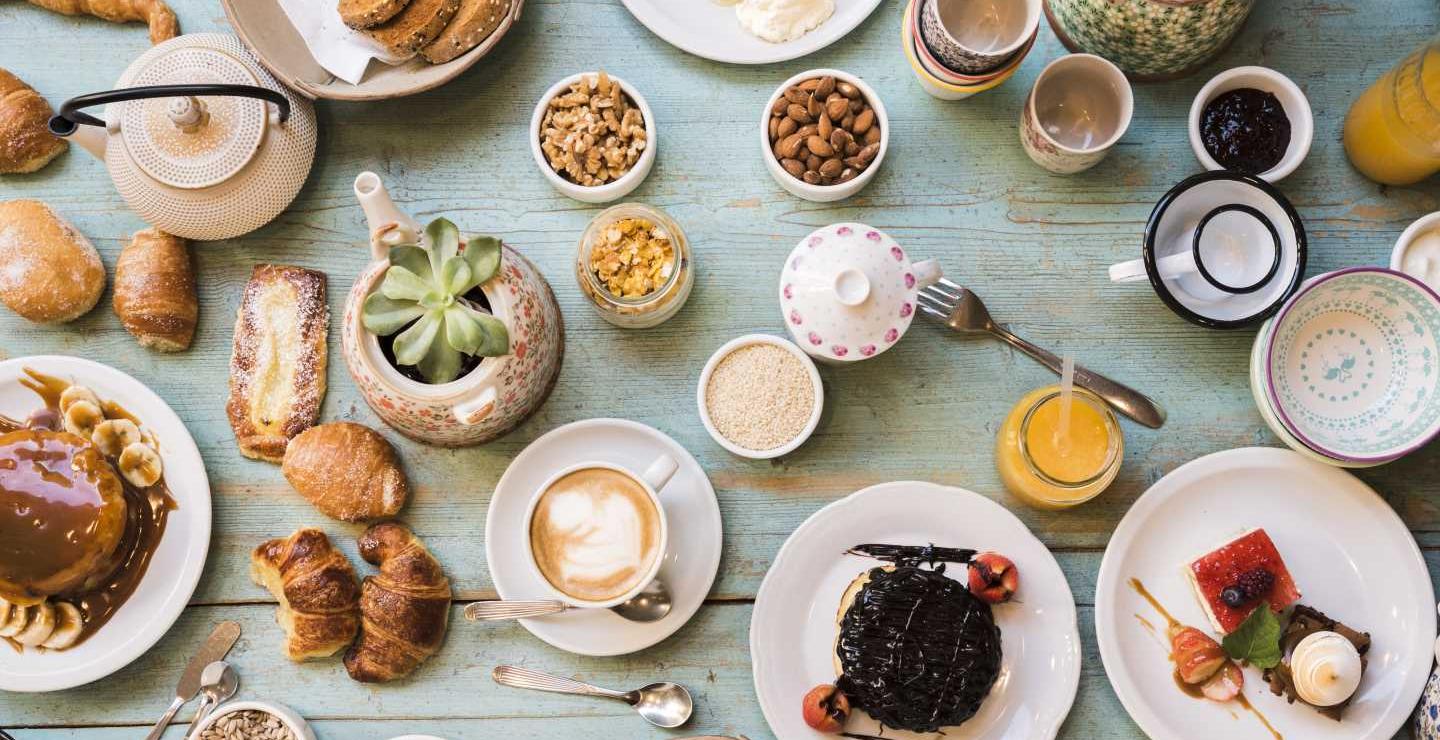 The sea is one of the best parts of Cyprus, and with summer approaching, you will want to spend as much time as you can soaking up the sun.  Why not enjoy a relaxing breakfast, with the sounds of the waves hitting the sand?
The ten brunch spots around the island, will provide calming moments by the sea, and a meal for your enjoyment, with friends or family.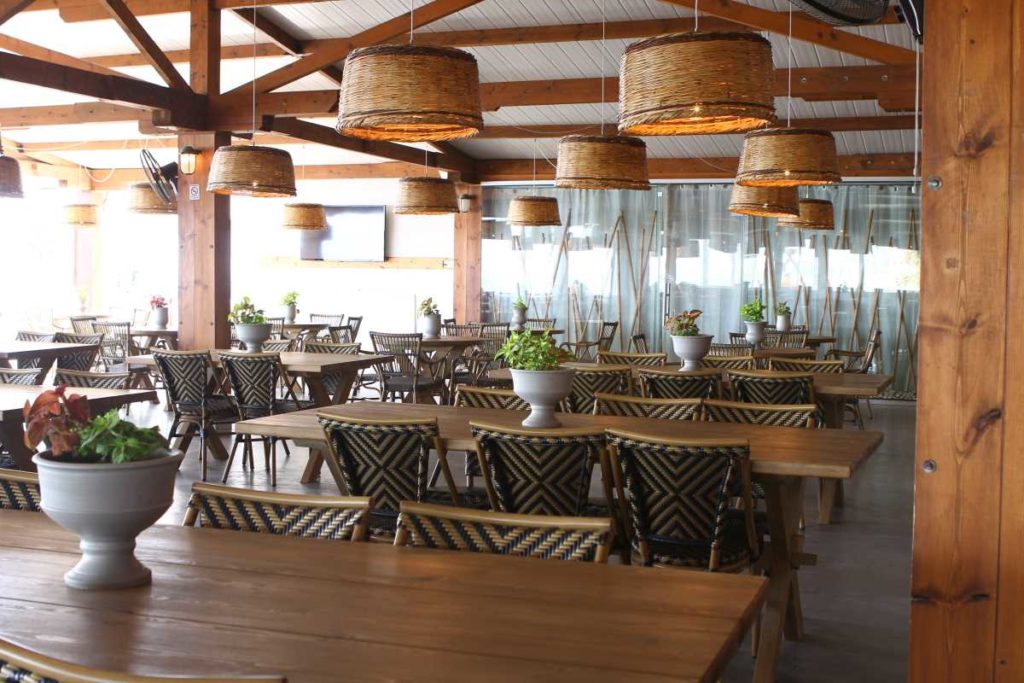 Aplostra Restaurant – Beach bar
As the weather gets better, and the days are filled with sun, you will be looking to get a meal by the sea.  There is nothing better than a morning sitting by the waves, taking in the morning sun, and having breakfast.  Aplostra Restaurant on Limassol's Lady's Mile beach combines these things, and serves brunch daily.
TRY: You can pick among omelettes, pancakes, and bagels.  Try a prosciutto bagel, or the delicious yoghurt with muesli, fresh fruit and honey.  To drink, you will definitely want to get a refreshing watermelon mojito.
For more information call 77 776999.
Epsilon Resto Bar
This restaurant has been awarded an Eating Award, and it has a view of the Limassol Marina.
TRY: If you want to try something interesting, then make sure to grab the Espuma and Eggs (€9.20), which contain a foam of smoked potatoes, poached eggs, smoked pancetta, crispy onions, and truffle oil.  For dessert, make sure you order the cheesecake pancakes (€7.50).  To drink, you will want to herb-infused lemonade, or the Morning Madness smoothie (€6.50).  If you are looking to enjoy a morning cocktail with brunch, then grab the Mandellini (€7), with mandarin puree, fresh strawberries and prosecco.
For more information call +357 25 051393.  Brunch is served Saturday and Sunday between 10:00 and 16:00.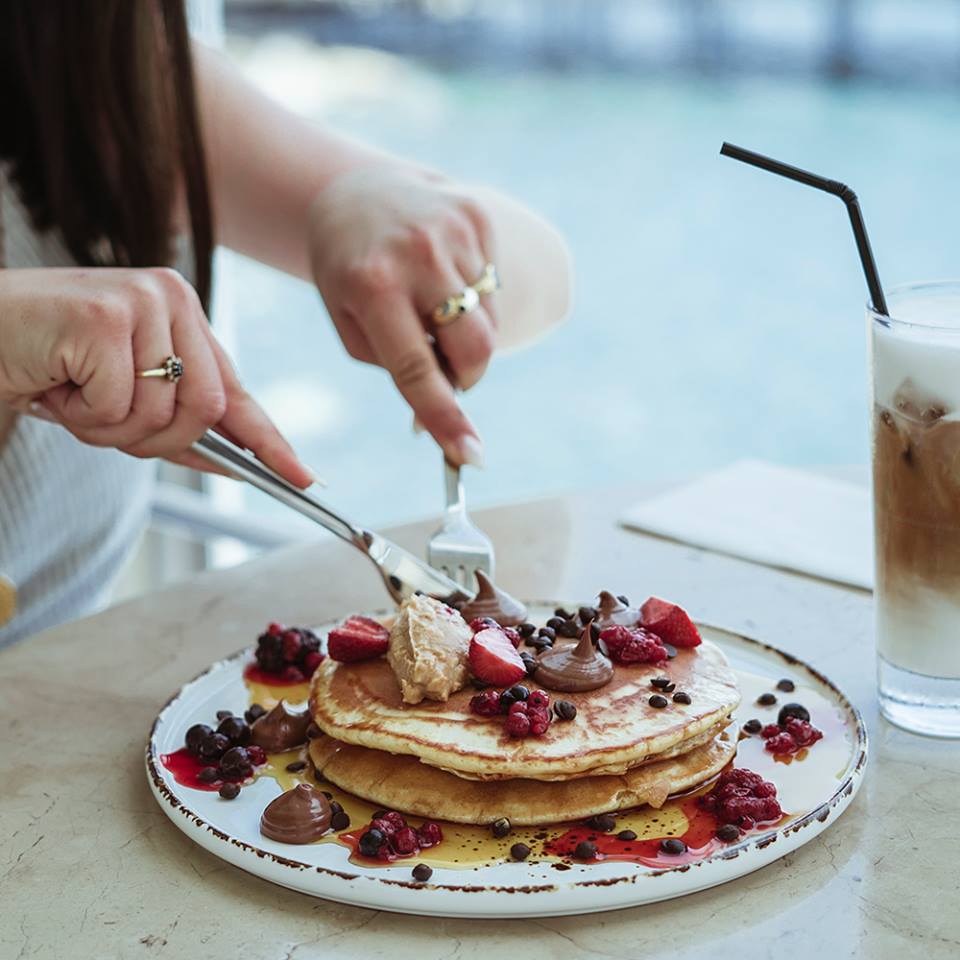 Pier One Cafe Restobar
This is an all-day space, located in the old port of Limassol, where you can enjoy brunch with a view of the sea.
TRY: Enjoy their eggs benedict (€10), with poached eggs, toasted brioche, smoked beef pastrami, rocket salad, and hollandaise sauce.  Or grab their smoked salmon bagel (€12), with smoke salmon, cottage cheese, and fresh spinach.  To drink, try their homemade pink lemonade (€4.50) or for a cocktail, the Rossini with prosecco, strawberry puree, and strawberry foam (€10).
For more information call +357 25 022375. Brunch is served Monday to Sunday from 09:00 until 12:30.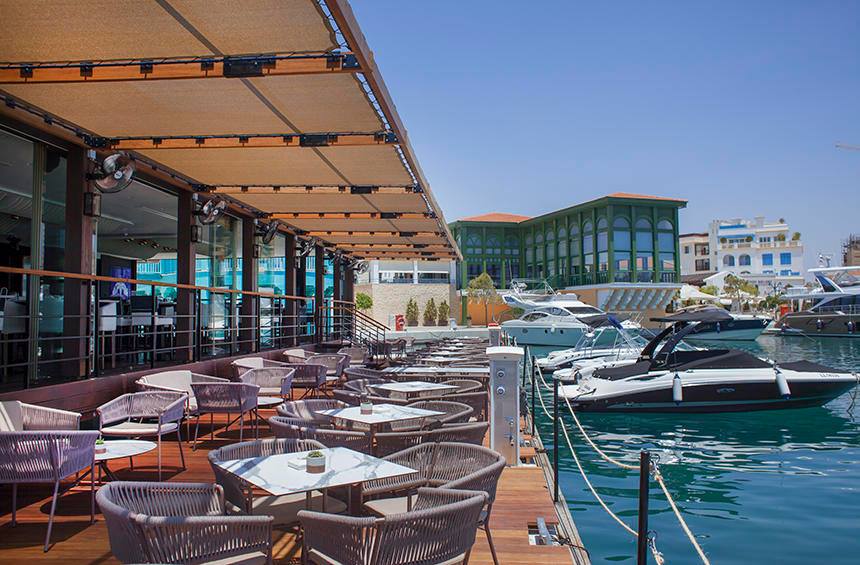 Marina Breeze
Located in the best part of the Limassol Marina, this restaurant is ideal for enjoying a coffee, English breakfast, or healthy breakfast options such as, porridge with quinoa and yoghurt.
TRY: If you head to Marina Breeze with a group of friends, order the Marina Breeze platter (€28), which includes croissants, cheese pie, olive pie, various cheese and cured meats, fried eggs. Bacon, sausages, tomatoes, mushrooms, and beans.  If you have a sweet tooth, order the American-style pancakes, with Nutella or maple syrup (€7.50).  To drink, order from their large selection of hot or cold coffees, fresh juices, smoothies, or cocktails.  Don't miss their honey and cinnamon crème brulee latte (€7.50) or their fresh lemon-lime-balm iced tea (€5).
For more information call +357 25 051230.  Brunch is served from Monday to Sunday from 10:00 until 16:00.
Muse Kitchen Bar
This restaurant in Paphos, offers a panoramic view of the sea, and serves a large brunch.  You can make your own omelette or enjoy some of its unique pancakes.
TRY: Order some salmon pancakes (€7.80) or eggs benedict (€6.20), served with a brioche, and either salmon and bacon, or ham.  To drink, try the breakfast martini (€7.50) or the Hugo (€9).
For more information call +357 26 941951. Brunch is served from Monday until Sunday from 09:00 to 12:00.
ALSO…
If you are in Limassol, you can also stop for brunch at Diamante Blu (+357 25 377378), which is located right on the beach.  There is also the Remezzo CafeResto (+357 25 022372) located next to Diamante Blu.
In Paphos, you can stop for brunch at the Ouranos Roof Bar at the Annabelle hotel (+357 99 499887), where you get good food and a panoramic view of the sea.