Enjoy delicious crepes at these 5 places in Nicosia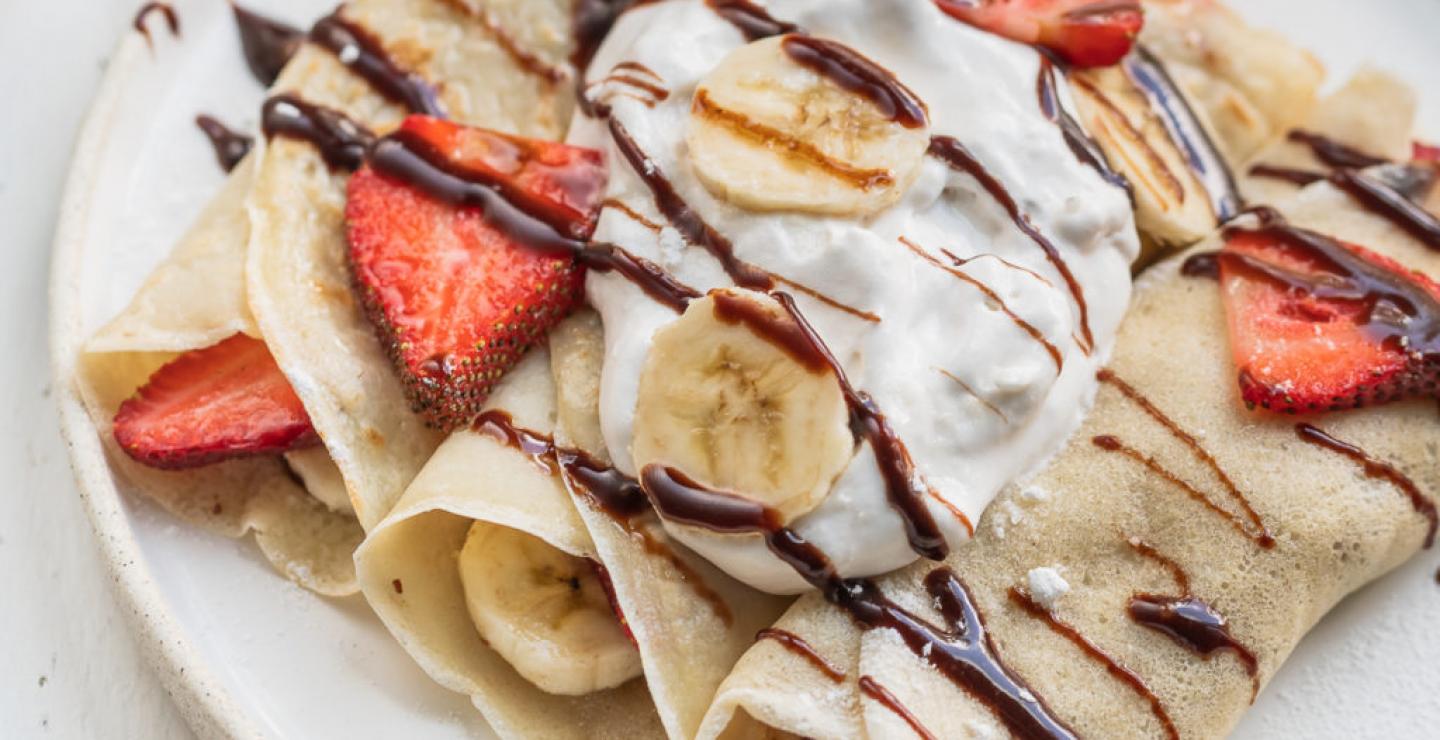 Crepes, waffles, and pancakes might come from other countries originally, but in Cyprus we are in love and we offer them in many different ways.
You can eat them at all times of the day, from early morning until late at night, all days of the week.
We have selected five places from a variety of restaurants in Nicosia, where you can go and enjoy some fantastic crepes, waffles, or pancakes, any time of the day.
Cremoso Gelato Artigianale
Cremoso ice creams offer you their authentic Italian ice cream, made from Sicilian recipes by the famous Italian ice cream maker Vincenzo Greco. They use the purest ingredients, without preservatives, without artificial colours and fragrances, without GMOs, with fresh milk, fresh cream, fresh fruit and Italian ingredients in an open kitchen.
Try: The steaming bubble waffles, which you can fill with their irresistible ice cream, their variety of toppings and their crisp, juicy, warm Belgian chocolate sauce that just thickens with ice cream. You will also find Italian wafers, various chocolates, cookies, and drinks.
(96112625) Nicosia Mall, Kokkinotrimithia. / (22730453) Mall of Cyprus, Latsia. / Finikoudes, Larnaca. / My Mall Limassol- Coming Soon.
Almyro Glyko
It is one of the first creperie's to open in the capital. The various crepes offered are particularly harmonious and the ingredients always fresh. You will find savoury and sweet crepes that you can make yourself (up to six ingredients), various waffles, small crepe rolls, and a variety of hot and cold drinks.
Try: From the savoury crepes there is the béchamel with chicken, Edam, and corn (€6.20) and from the sweet there is the Grandmother, a Cypriot version with pear, cinnamon, honey and walnuts (€5.90). For waffles, try the strawberry passion (€6.20).
(22680002) Eleftherias Square, Nicosia. / (22570201) The Mall Of Cyprus.
Bizzy Bee
It is a breakfast and brunch shop with a very cool atmosphere and metropolitan air, but still retains the characteristics of Greek Cypriot culture.
Try: Go Cinnamon Waffles with Cream Cheese, Cinnamon and Maple Syrup (€6.50), and for a healthy choice try Oatmeal, Peanut Butter, Fresh Apples or Bananas and Honey (€7.50) and millfeuille crepes and patisserie ream, biscuit and powdered sugar (€6).
(96599799) Simou Menandros 16.
Crepaland
One of the largest crepe chains with branches all over the island. Their menu list includes savoury and sweet crepes – named after beaches -, dietary crepes and crepes made from whole wheat flour.
Try: Nissi Beach Sweet Cream with White Chocolate, Biscuit and Strawberries (€6.10), Crepaland Savoury with Burger, Salami, Cheese, Tomato, Mushrooms, Bacon and Ham Salad (€7.30) and Whole Wheat, this one with light cream cheese, turkey, tomato and lettuce (€6).
Hari's Creperie
The Cretan creperie, which conquered Nicosia, has a wide variety of crepes and waffles. On the menu you will find sweet, gluten-free, salty, light, Chinese, seafood, Polish, Italian, Cypriot, Mediterranean, Cretan, and baked crepes, as well as sweet and savoury waffles.
Try: Healthy chocolate crepe and cranberries (€4.70), Chinese with chicken, pork chop, cheese and sweet and sour sauce and minced meat, sausage, egg, tomato and cheese (€7.30). From the Haris Special waffles try the ones with white chocolate and milk, vanilla cream, strawberries, banana, Oreo biscuit, almonds, cigarillos, vanilla ice cream, sweet sour cherry and marshmallow (€7.50).
(22422221) Stasinou 21B, Engomi.