Enjoy good wine and food at these 6 spots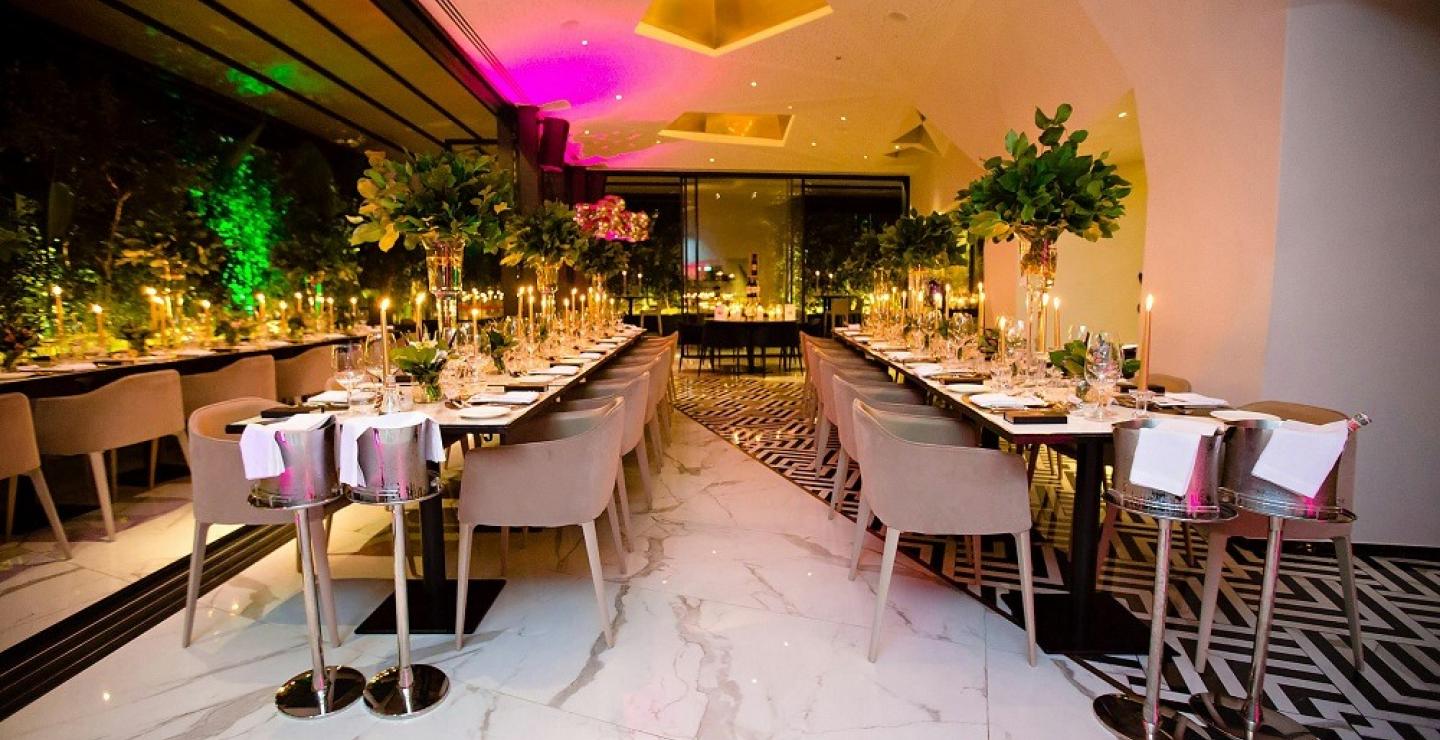 With the history of its creation rooted in history, wine has come back to our table in recent decades, not just as a simple drink, but as an expanding culture that has intensities, flavours, colours, varieties, tannins, and food pairing.
That's why we searched, found and recommend the shops that specialise exclusively in wine, and the menus that are inextricably combined with its varieties.
Patio Cocktail Bar
The capital's favorite hangout, with a select cellar and refreshed tapas menu.
The Wine: With a variety of over 70 labels, you will find wines from Italy, France, America, New Zealand, Australia and of course Greek and Cyprus, as well as options by the glass (€5- €6).
The Food: For platters, you can choose from cheeses, sausages (€15-22) fruit (€10) and mix (€20- €28).
Food Tip: Tacos served with green banana (baked by special process) and stuffed with finely chopped octopus, chorizo ​​and Japanese mayonnaise (€10.50) which you will combine with Malaguzia.
(22664488) 55 Alexander the Great Street, Nicosia. Mon-Sun 19.00-02.00.
The Garden Restaurant
The décor of wood, stone, and metal offer an atmospheric setting with sophisticated choices and classy aesthetics.
The Wine: Contains 220 wines from the New and Old World, including selections from Italy, Lebanon, Greece, Cyprus, France, Chile, Australia and Argentina, as well as by the glass (€5.60- €7.60).
The Food: From the platter you can choose cheese and Italian deli (€22). For the most part we recommend The Garden Steak with foie gras (€26), which you will combine with a Burgundy.
Food Tip: Every Friday, the restaurant plays live music with selections from around the world.
(25101212) 48 George I Street, Limassol. Mon-Sun 12.00-24.00.
Rous Restaurant
The capital's new restaurant serves a dégustation menu based on the flavours and cuisines left behind by the various conquerors and ethnic groups that left Cyprus.
The Wine: Following the global trend of the micro wine list, Rous has a small list of fine wines with 100 labels from Cyprus, Greece, Italy and France, all of which can be tasted by the glass (€6- €15).
The Food: From the menu we chose the sausage fish with sour cream, basil cream, parmesan and zucchini, which is combined with an Assyrtiko from Santorini and crème brûlée with chicken liver, which you will combine with a variety of Nerello Mascalese.
Food Tip: Rous' menu includes 12 different dishes, narrating the culinary history of Cyprus (€70 / person).
(22760720) 16 Kyriakou Matsi Street, Agioi Omologites, Nicosia. Tues-Wed 19.00-24.00 & Thurs-Sat 19.00-22.30.
To Kypriakon
It is an ode to the Cypriot cuisine, overlooking the old port of the city.
The Wine: With more than 60 labels, exclusively from Cypriot vineyards, you can taste by the glass (€4.80- €7.80).
The Food: Without departing from its style, the platter includes exclusively Cypriot products. Try the sausage platter (€21) or the Cypriot platter (€27) with local sausage, tsamarela, olives and more.
Food Tip: We mainly recommend the kleftiko (€15.30) along with a Maratheftiko and lamb chops (€15.80), which are perfectly combined with a Cypriot Giannoudi.
(25101555) Old Port, Limassol. Mon-Fri 18.00-23.00 & Weekends 12.00-23.00.
Atelier
With the owner being half French, Atelier is full of French culture and philosophy in the cellar as well as in the menu.
The Wine: It has about 100 labels, all French, mainly from small French producers, imported exclusively for Atelier. Interestingly, the detail is that 50% of the wine list changes often, while the rest has been stable for 4 years.
The Food: You'll start with lobster ravioli (€9) and continue with duck breast served with sweet potato puree, mushrooms and sweet orange sauce (€19), accompanied by a Jeff Carrel Pinot Noir.
(22262369) 3 Archangel Michael Street, Nicosia. Tues-Fri 18.00-24.00, Sat 10.00-15.00 & 19.00-24.00 & Sun 10.00-15.00.
Dionysus Mansion Fun n' Gourmet
In this mansion you will discover Cypriot and Greek cuisine through creative gourmet dishes that combine perfectly with wine.
The Wine: Features 100 wine labels with emphasis on Cypriot and Greek vineyards with 12 choices from those areas, by the glass (€4- €7).
The Food: You'll start your tasty journey with a barley with mushrooms, smoked lentils, farm halloumi, yogurt and beetroot (€8), which will be paired with a pink Maratheftiko, and for the most part you will taste the open burger, truffle mayonnaise and roasted sweet potatoes, served with eggplant briquettes and baba ganoush with yogurt (€16.50). It is accompanied by an excellent Cypriot Giannoudi.
(25222210) 5 June 16th Street, Limassol. Mon-Sat 12.30-24.00 & Sun 13.00-24.00