Escape to Kyperounda for a weekend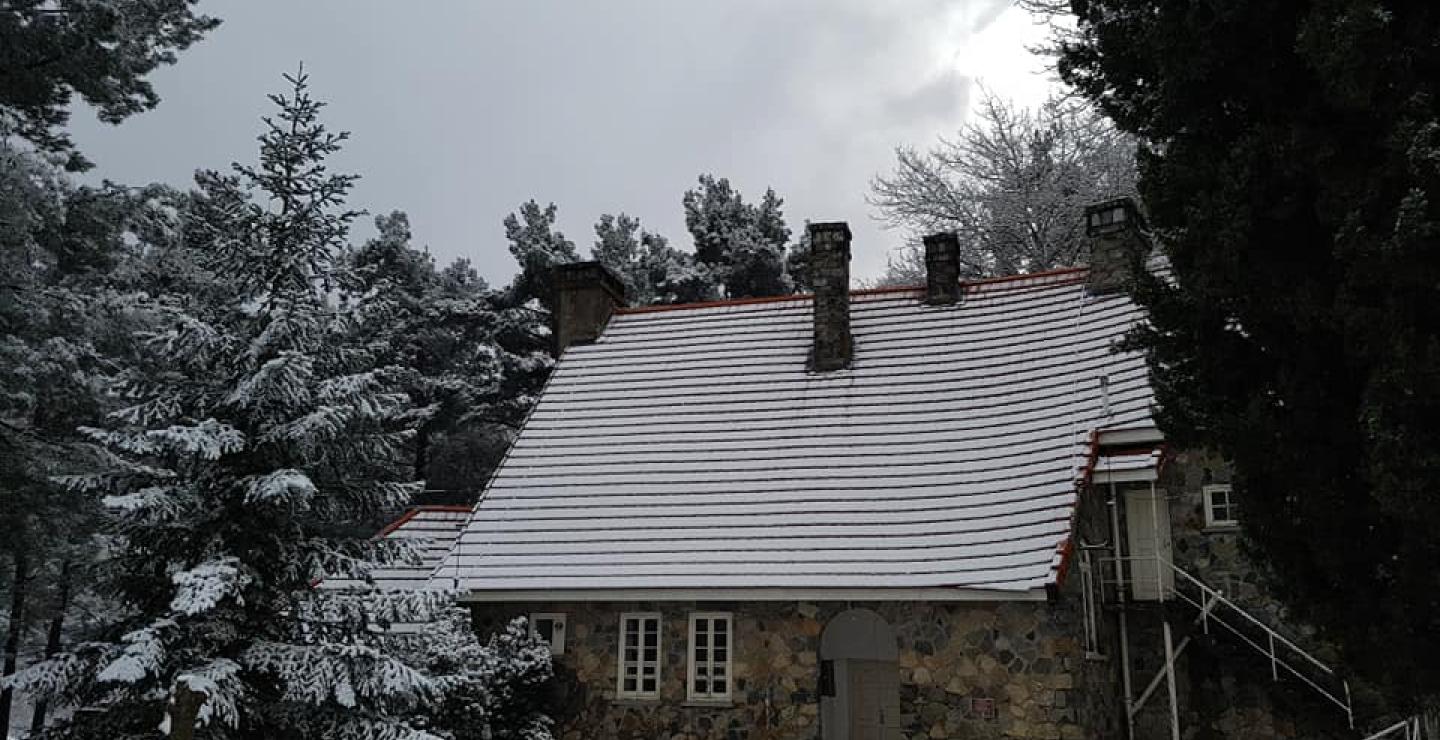 Kyperounda is one of the largest villages in the Troodos area and the wintery weather has covered the area in snow, covering the town and creating beautiful landscape, which is the idyllic place to spend a weekend.
The village has a winery, which produces a number of local varieties including Commandaria, Xynisteri, and other varieties.
To stay you will want to book a room at the Leivadia hotel (+357 25 532929), the village's only hotel, which had rooms starting at €60 a night.  The hotel has recently been renovated and there is a pool, spa, gym, and a restaurant that serves Cypriot cuisine.
There are also agro-touristic retreats to stay in the village.  Try Galini (+357 99 557459) at €50 a night or Cyperus Rotundns (+357 99 302914) at €50 a night.
For those of you looking to learn more about the religion in Cyprus and explore the Byzantine art, there is the church of Ayios Arsenios in the centre of the village.  The church is a basilica style and is a symbol of the town and the early Christian traditions that came to Cyprus.
There is also the church of Timios Stavros, which is decorated with frescoes from 1521.
During your night out, you will want to head to the Kyperia Tavern in the town, which has Cypriot cuisine as well as international favourites.
The village is surely a destination to escape to during the winter, and experience the warm and welcoming Cypriot culture.
The photos were recently taken in Kyperounda.