Head to Kouris Dam to see this incredible sight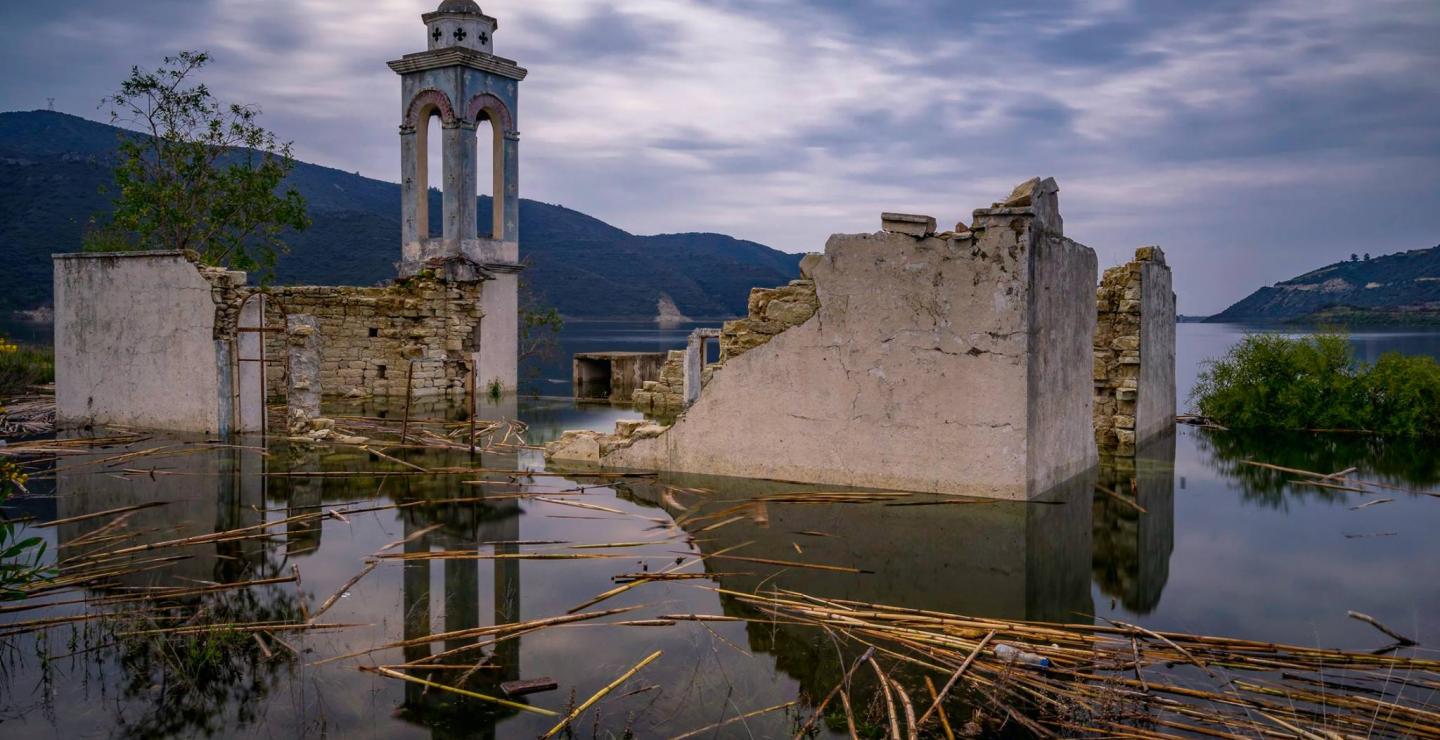 As the dams in Cyprus have filled, social media has also filled with images of the various locations around the island, that have turned green and blossomed to welcome Spring.
One of the dams though just outside of Limassol has drawn interest, as pictures appeared with a church bell tower sticking out of the water. The Kouris dam as it is known, does have the remains of a church in it, and when it begins to fill with water, only the bell tower is visible.
According to SigmaLive, who spoke with the mayor of the town Alassas, the church is the only remnant of the eponymously name old town that was once there.
The mayor, Aimilios Ttofallis said that the church is that of Saint Nicholas, and that for a period of ten years the town was moved to higher ground as the dam to be built in the area.
Alassas lied between the Zyhou and Kouris rivers, and from 1985 to 1995, the residents were moved, and the homes were demolished.  The only building to not be demolished was the church.
After heavy rainfall in 2012, the church's interior and structure was destroyed, but the bell tower remained, creating the scene that exists today.
Picture by Michalis Iosif.