Paphos: The birthplace of love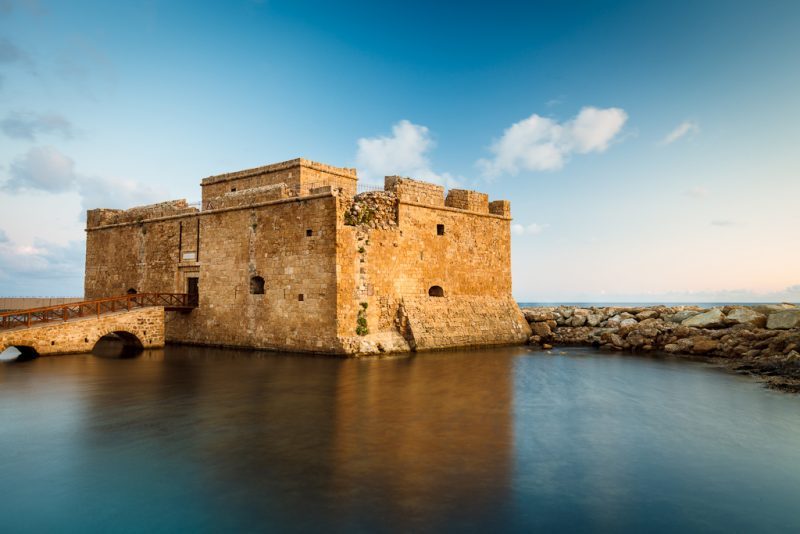 A love story and ancient history collide in Cyprus' Paphos region, where legends weave the tale that gave the island the name as the 'Island of Aphrodite'.
Paphos, the main city of the region, was born out of an ancient love story. Pygmalion, a Cypriot sculptor according to Ovid's poem, who made a gleaming ivory statue of his vision of love. The sculptor is said to have fallen in love with the woman he sculpted, so much so, that no other woman compared to her.
At the Festival of Aphrodite, Pygmalion made sacrifices and prayed to the ancient goddess, with his silent wish being a bride "the living likeness of my ivory girl," according to Ovid. Returning home, Ovid kissed his statue goodnight on the lips, and found a trace of life in their warmth. Gazing at the statue, Pygmalion found the ivory shell melting away. Aphrodite had heard Pygmalion's pleas, and answered with the birth of Galatea from the ivory sculpture.
Pygmalion and Galatea wed and gave birth to a daughter, Paphos, according to Ovid.
Through history, even from its birth, the city has been an ancient port-of-call for travellers, with many of its sites being part of the UNESCO's World Heritage sites.
The Sanctuary of Aphrodite, one of the UNESCO sites of the city, is located in the village of Kouklia, which was once called Palaipaphos (old Paphos in Greek). There worshippers in ancient times left myrtle branches to the goddess, located a few kilometres from her birthplace.
The new city of Paphos, which was created closer to the sea, also has a number of archaeological sites that are part of UNESCO, including the whole area of Kato Paphos, near the port, which boasts a large site containing tours of the castle, the archaeological area and its mosaics, and the remains of an old church.