Try this dessert favourite at these four shops in Cyprus
This dessert, known as trigona panoramatos, was first made in Thessaloniki, Greece and has since become one of the most popular pastries in the area.
Trigona panoramatos are a made with a crunchy triangular shaped phyllo pastry, which is filled with a sweet cream and syrup.
Although first made in the Greek city, they have since arrived in Cyprus and there are four places serving the delicious pastry, which will leave your mouth watering.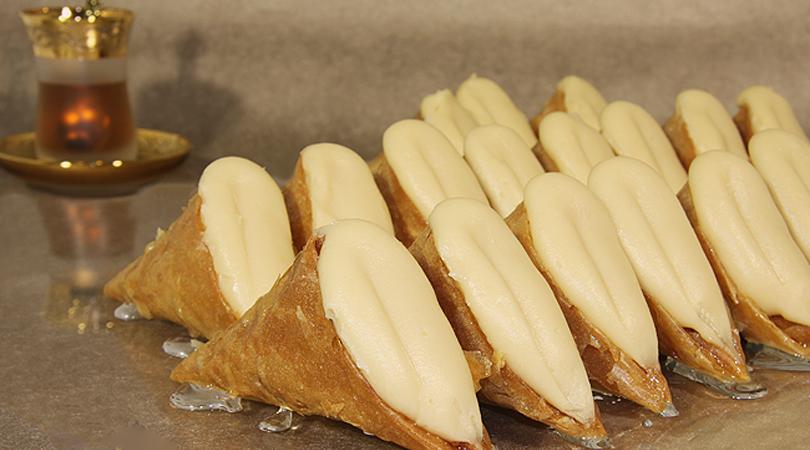 Trigona Panoramatos – Limassol
This store in Limassol is named after the pastry.  It is a small pastry shop that sells the well-known dessert, which is made in front of guests.  They sell them in two different sizes, small for €1.20 and large for €2.50.  The shop also sells a number of other pastries, which you are sure to walk away with.
For more information call +357 99 110803. Open daily 09:30-22:30.
Address: 48D Ayias Fylaxeos Street, Limassol.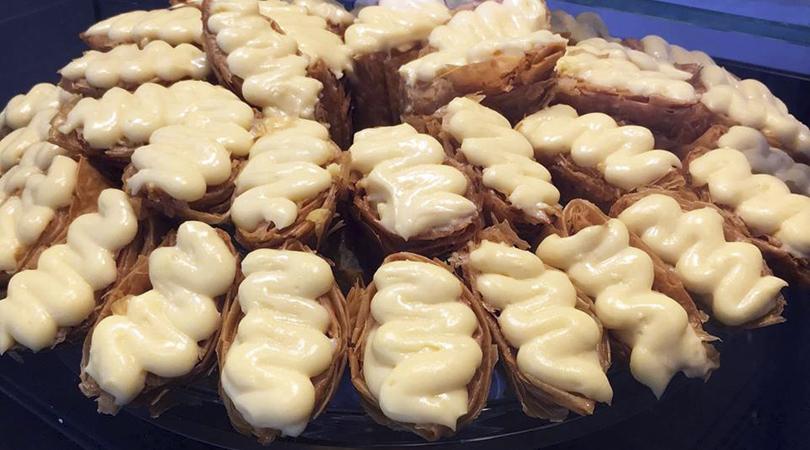 Loukou Donuts
This shop in Nicosia has become well-known in the capital for its donuts and other pastries, including Danishes, cakes, and bread.  They also serve sandwiches and salads.  Among all the delights served at this shop, you will find trigona panoramatos, which are made just right, with crunchy phyllo pastry and a sweet silky cream.
For more information call +357 22 260233.
Address: Tseriou Avenue, Nicosia.
Paradosiaka Glyka Thessalonikis
This pastry shop in Limassol makes all the traditional pastries from Thessaloniki, including bougatsa and trigona panoramatos.
For more information call +357 25 373010.
Address: Nicolaou Pentadromos Centre, Pentadromos area, Limassol.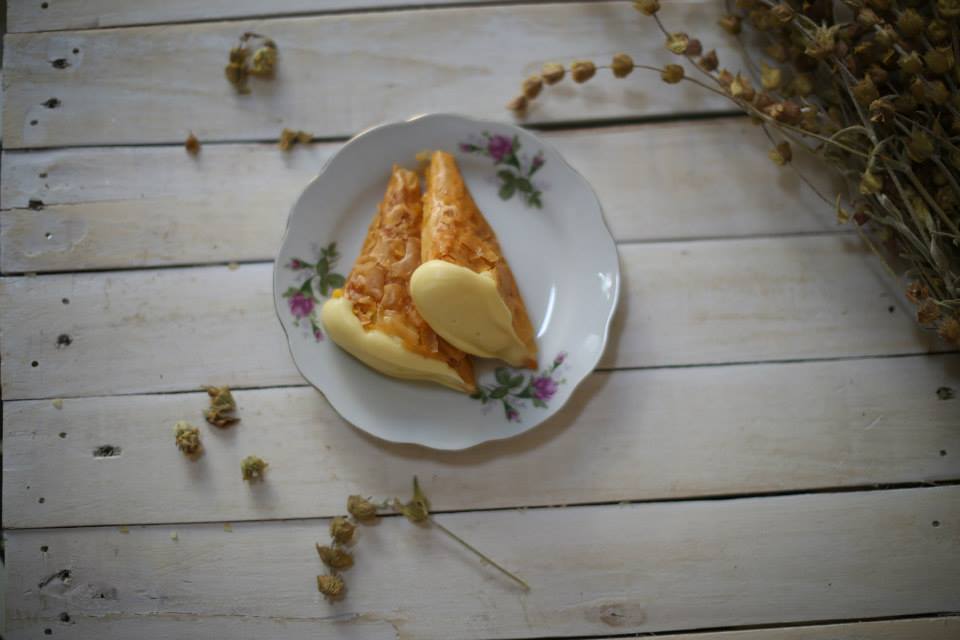 Yiayia Victoria
In Nicosia, you will find this pastry shop in two locations, where you can sit down and enjoy a coffee, along with pastries of your choosing.  Among the pastries are trigona panoramatos and orange cake.
For more information call +357 22 777252.
Address: 131C Prodromou Street, Nicosia / 80-82 Liperti Street, Nicosia.