6 new and interesting cuisines to try in Cyprus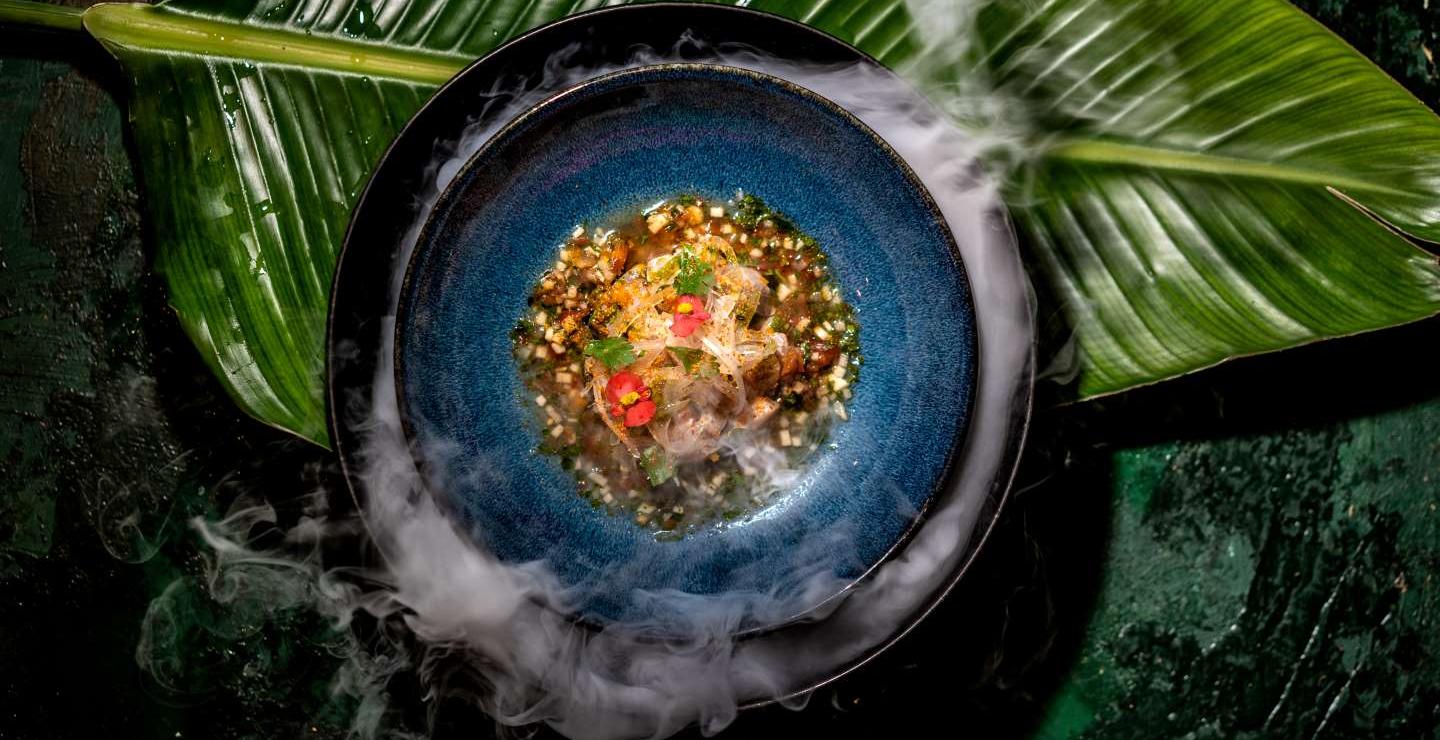 There are a number of Cypriot restaurants and taverns around the island, all serving classics like souvlaki, sheftalia, wild asparagus, fresh mushrooms, and other favourites, but if you are seeking to try delicious new flavours from other parts of the world, then try these restaurants.
Have you ever heard of Nikkei cuisine?  It is a blend of Japanese classics and Peruvian flavours that will leave your mouth watering.  Or try Hawaiian cuisine, a new arrival on the island, and a great blend of American and Polynesian flavours that pays tribute to the many cultures calling the US state their home.
These six choices will surely be an experience that you won't forget and will leave you wanting more.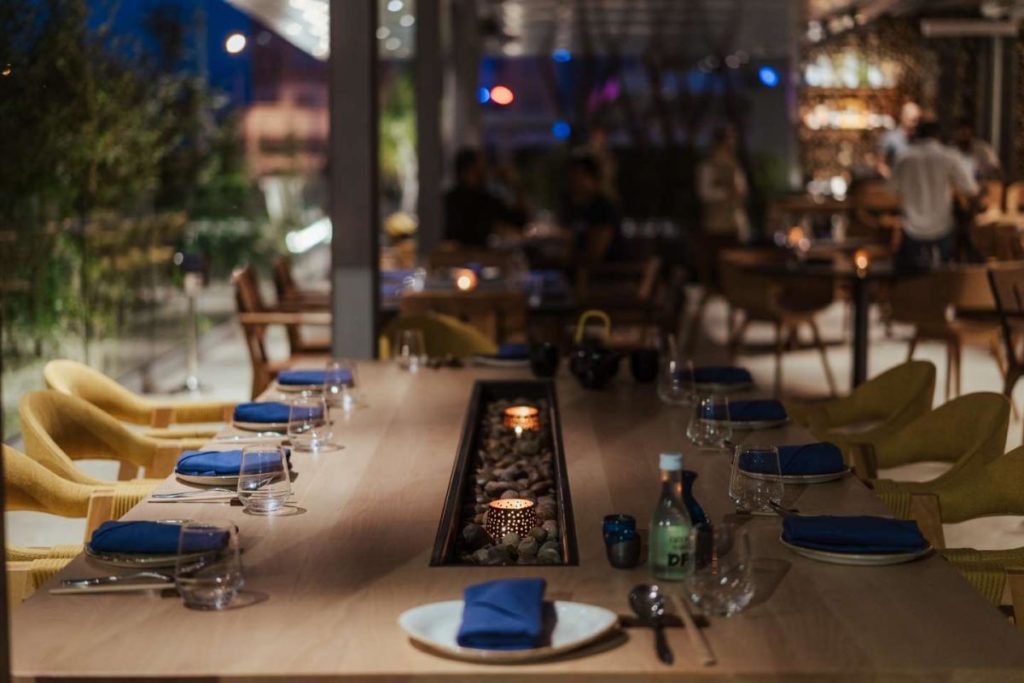 Nikkei – Peruvian and Japanese fusion
Ma Restaurant, Q Blu Plaza, Larnaca
This is a new arrival in Larnaca, and it is housed on the ground floor of the Q Blu Plaza.  Ma offers a great space with minimalistic design, and great flavours that perfectly blend Japanese and Peruvian cuisine.  The menu was created by Greek chef Thanos Stasinou, and the staff has been well trained to present and explain the dishes.  As starters you should try the ceviche made with salmon and ponzu, edamame with tobico yuzu, or the nigiri with tuna and tapioca.  For your mains you will want to try duck breast with yellow curry and chocolate or pork belly with kimchee and sobrasada puree. They all serve paiche fish which comes from the Amazon.  For dessert give the Kalingo Namelaka with pistachio praline a try.
For more information call +357 80 008878.  Open Monday-Sunday 19:00-23:00.
Address: 2 Atlantidon Street, Larnaca.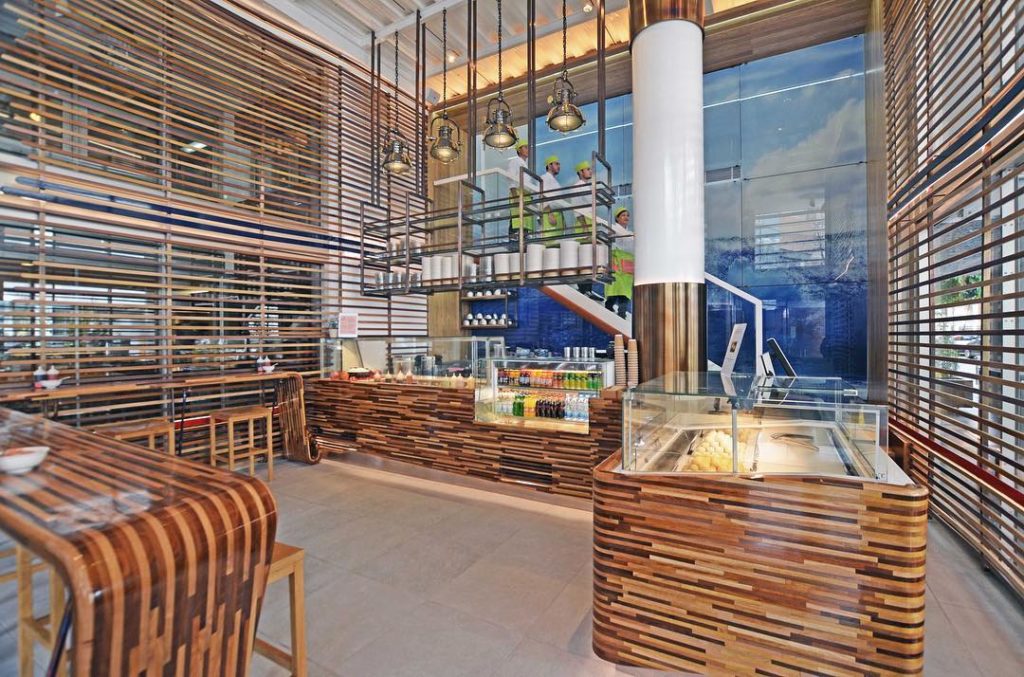 Hawaiian Cuisine
Pokeloha – Limassol
This is a new arrival in Limassol and in Cyprus.  Pokeloha is the newest addition to the Columbia Restaurants group, and the concept is and the philosophy behind the dishes served is all inspired by the islands of Hawaii.  The name Pokeloha comes from a combination of two Hawaiian words, poke which mean cut into small pieces and aloha, a greeting in Hawaii.  Pokeloha allows you to make your own dish and mix your ingredients in a Poke bowl.  First you select the size of the bowl and the base.  You can pick from sushi rice, quinoa, wild rice or vegetables.  Then you select your protein: miso tofu, prawns, chicken, raw tuna, or raw salmon, which you mix with a sauce. Aside from the make your own bowl there are signature bowls (€9.50-€13.50) as well, with pre-set styles.
For more information call +357 25 278000.  Open Monday-Sunday 12:00-23:00.
Address: 223 Ayios Andreas Street, Columbia Plaza, Limassol.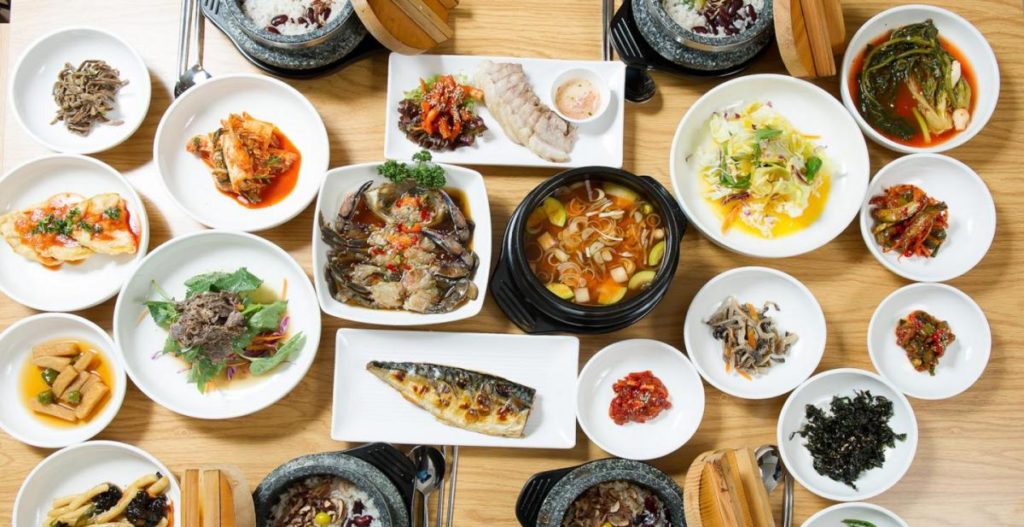 Korean Cuisine
Korean Kitchen – Protaras
When we here Asian cuisine, our minds directly think of Chinese or Japanese.  However, Asian cuisine has many varieties made from all the different countries of the continent.  In Cyprus there is one Korean restaurant, and it is in Protaras.  Korean Kitchen serves healthy and satisfying dishes with authentic tastes.  There are traditional dishes such as bibimbap and bulgogi, as well as modern Korean dishes such as fried chicken and cheese ramen.  They also serve traditional desserts such as bingsoo and Korean hotcakes hotteok.  You can also sample Korean drinks such as makgeolli (rice wine) and soju.  Prices for main dishes range from €4 to €8.  There are vegetarian and vegan options as well.  The restaurant also has a children's menu and provides high-chairs for little ones.  You will find the restaurant on Protaras-Cavo Greco avenue across from Yerimos bikes and Tony's Supermarket.
For more information call +357 23 831091.  Open Monday-Sunday 12:00-00:00.
Address: 450 Cavo Greco Avenue, Protaras.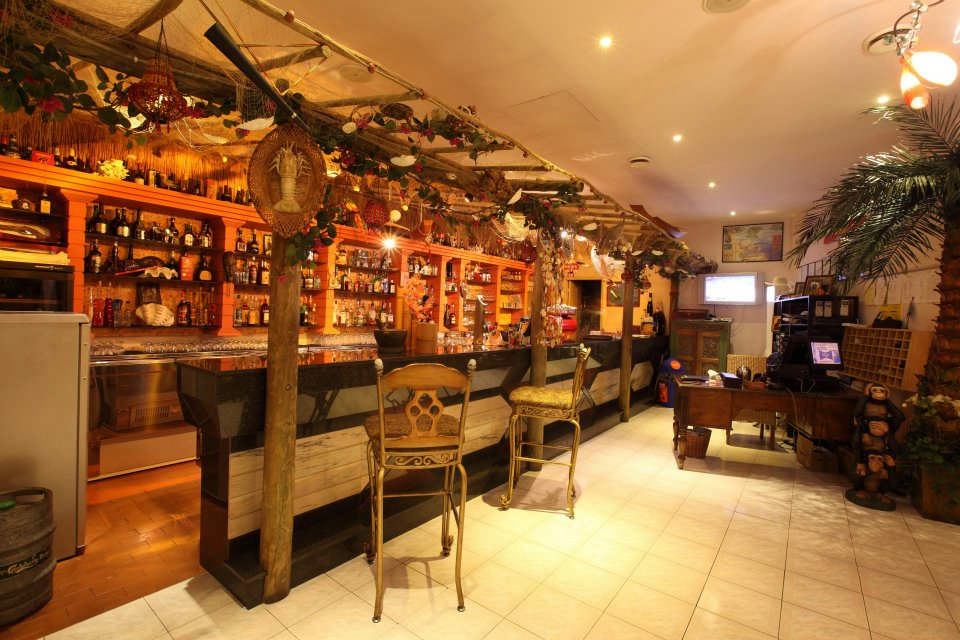 Polynesian Cuisine
Fiji Polynesian
This restaurant gives you some of the best flavours of Polynesia and its décor reminds you of an escape to Fiji.  They have a number of dishes that are sure to be favourites including, lamb fillet with sweet pepper, soy sauce and chili (€12.95) or salmon with coconut sauce (€15.35).
For more information call +357 23 725925.  Open Monday-Sunday 17:30-23:30.
Address: 23 Makarios Avenue, Ayia Napa.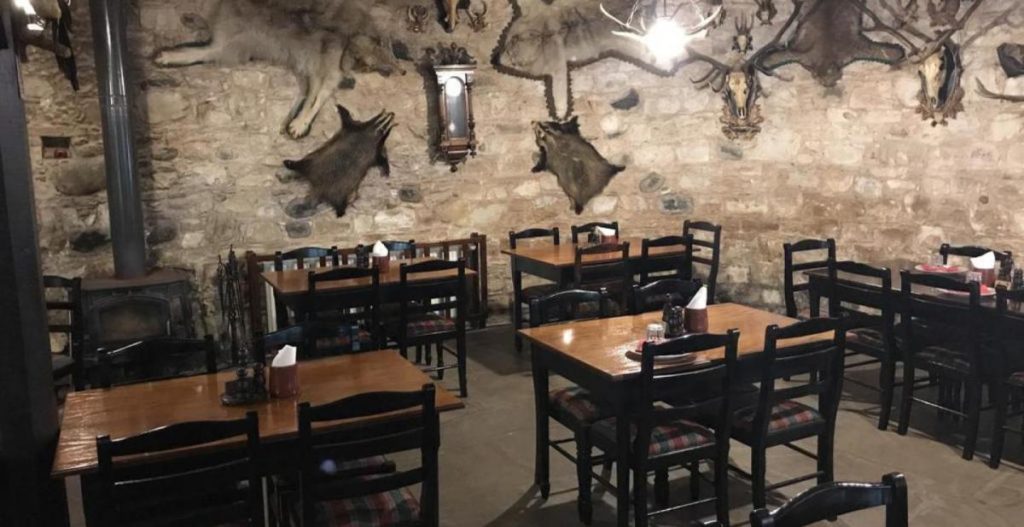 Czech Cuisine
Neromylos, Pera Pedi, Limassol
The name of the restaurant is inspired by the old water mill in the village and it is in Pera Pedi.  Here you can sample a blend of Cypriot cuisine and Czech cuisine, as one of the owners come from the northern European country.  The scent of venison goulash floats through the air and they also serve wild boar.  They also serve traditional meze also with a Czech twist.
For more information call +357 99 436305.  Open Tuesday-Sunday 11:00-23:00.
Address: Pera Pedi village, Limassol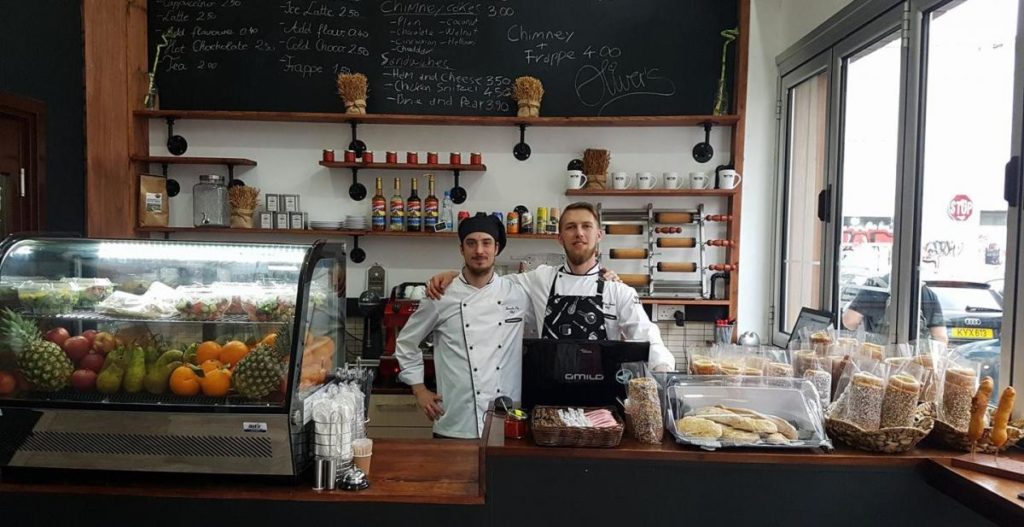 Hungarian Cuisine
Oliver's Kitchen – Limassol
Two Hungarian chefs opened the unique restaurant in Limassol's old town.  They are a unique choice for comfort food, and they serve dishes from breakfast to dinner.  The restaurant was once called Chimney Cake, named after Hungary's Kurtos Kalacs, which is the Hungarian name for chimney cake.  They serve breakfast until 12:00, and it includes an omelette with homemade sausage, fried eggs, and fresh bread.  For lunch and dinner you can pick from a wide variety of sandwiches, salads, and Hungarian dishes, such as goulash.
For more information call +357 25 007577.  Open Tuesday-Sunday 10:00-19:00.
Address: 10 Ellados Street, Limassol.