Limassol: Explore Cyprus' most vibrant Coastal Town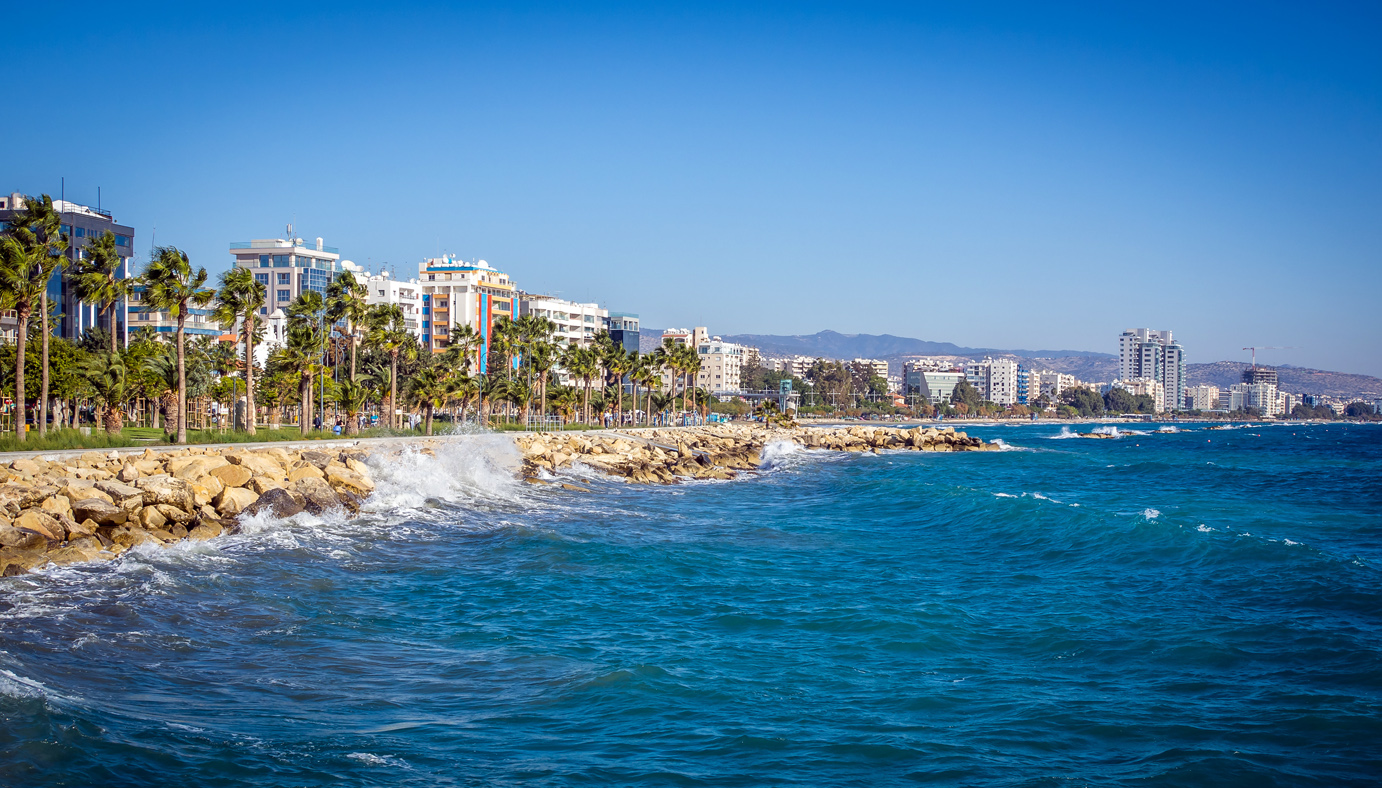 Once a town situated in the middle of two ancient cities Amathus and Kourion, Limassol has become the second largest city in all of Cyprus full of a rich history that dates through all of the ages.
The name Limassol (Lemesos in Greek) is believed to come the ancient Greek word "nemesos", which means "one found in the middle", relating to the town's position between the two cities of Amathus and Kourion.
Legends of kings and kingdoms, and the origins of the island's wine making industry characterise the Lemesos region, which embodies both the ancient and the modern.
Known as the region of wine, celebrations and ancient realms, Lemesos (Limassol) is comprised of its main city – which sits between two important archaeological sites; the ancient city-kingdom of Amathus to the east, and the ancient city-kingdom of Kourion to the west – along with rural areas and charming mountainous villages, where old traditions and crafts are still practised.
Lemesos is the second largest city of Cyprus, the home of the island's main port, and a bustling holiday resort. From its jewel of a marina and impressive archaeological monuments, to the vast 15 km coastal strip lined with restaurants, bars, cafes, shops and entertainment establishments, the main city is thriving and colourful.
The region also encompasses two unique wetlands. Germasogeia Dam is a peaceful place to relax, take a stroll, or enjoy a spot of angling, whilst Akrotiri Salt Lake is perfect for observing nature and wildlife (especially birds). The environmental significance of the Salt Lake and its surrounding area are showcased at the new installations of Akrotiri Environmental Centre.
The region then trails up the sun-kissed southern slopes of the Troodos mountains, with vineyards forming a pleasant green backdrop to the city. The hillside villages here are known collectively as the 'Krassochoria' (or wine villages), and keep their old traditions of viticulture alive, producing the island's best wines even today, and especially one of the oldest named wines in the world – the sweet dessert wine of Commandaria. Here, visitors will find a tranquil, rural retreat where hiking and cycling can be enjoyed in the unspoilt countryside.
With its viticultural pedigree and a magical history, the region of Lemesos simply sparkles with opportunity from coast to hillside.