8 mountain restaurants for the perfect Green Monday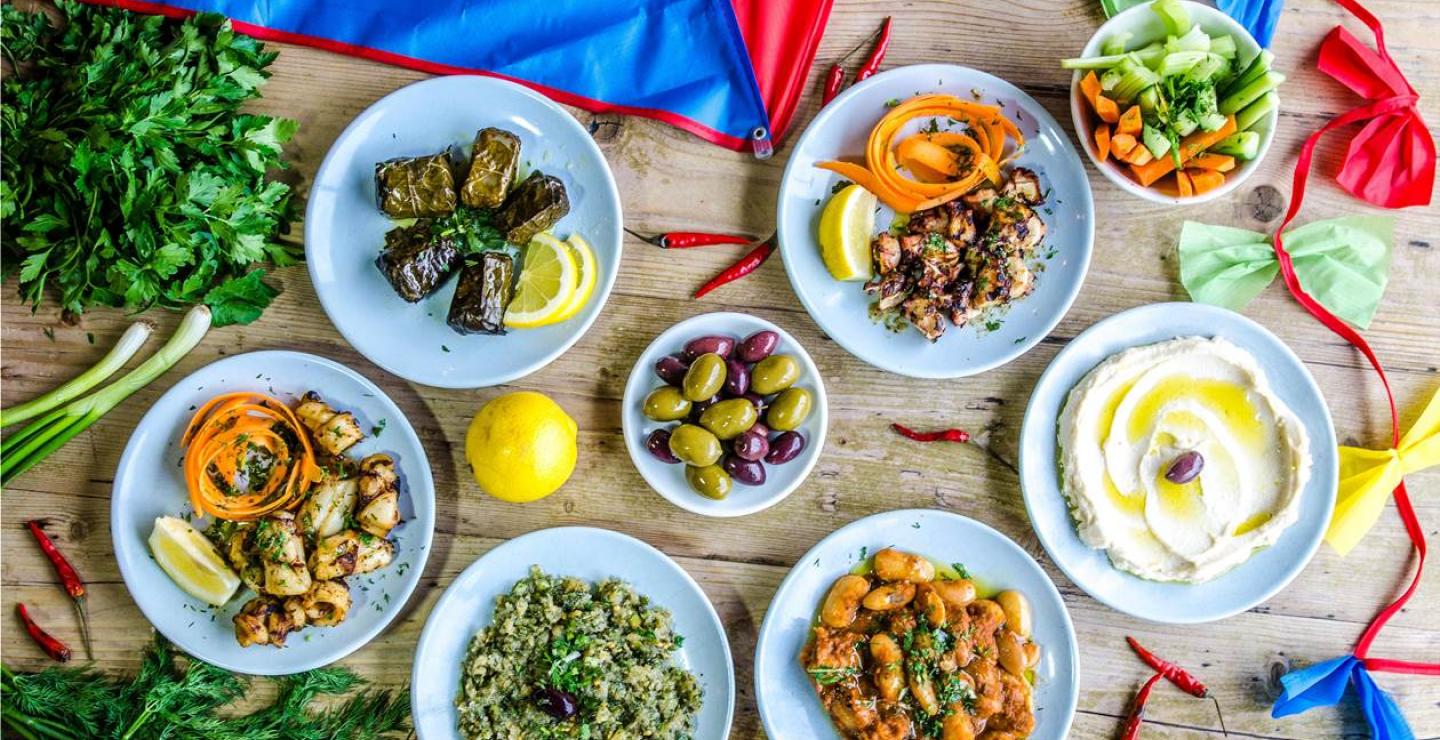 Green Monday is approaching, and it is the perfect time to escape to the mountains and enjoy a Lenten feast and the good weather.
These eight restaurants will be serving a large buffet, with Lenten dishes (vegetables and seafood) and take part in one of the biggest celebrations leading up to Easter.
Pericles' Tavern
Pericles' Tavern has beautiful views as it is elevated and surrounded by tall trees. A welcoming, cool place ideal for a meal out by the fireplace. In fact, at Mr Pericles' festive buffet for Green Monday, you will find a great selection of salads and all the seafood of the day. Price €20 per person.
(26423344, 99467099) Demokratias Avenue, 1, Nata, Paphos.
Two Flowers
Everyone enjoys the delicacies made by Mrs Froso, but also about George's awesome souvla at Two Flowers restaurant in the beautiful village of Pedoulas. Everyday, but also on Sundays, the ovens burn with well-cooked meals, made with love and care. Always with the freshest ingredients that the surrounding area has to offer and following authentic, traditional recipes! A similar setting will be set for Green Monday, with a rich buffet! This time there will be grilled seafood (octopus, cuttlefish, fresh squid), and also all the other delicacies enjoyed that day! With €18 per person.
(22952372) Filoxenias 26, Pedoulas, Nicosia.
Amiandos Gardens
On Green Monday, at the Amiandos Garden restaurant in the village, a rich buffet will be set up with all the traditional fasting dishes (€18 per person & €10 children, excluding drinks). From salads (cold and hot), to octopus and cuttlefish, fried squid, stuffed grape leaves, fish & chips and much more including Lenten desserts.
(25552691) Evagora Papachristoforou 1, Amiandos, Limassol. Reservations necessary.
Forviotissa Asinou
In the village of Nikitari, at the restaurant Forviotissa Asinou there will be a great party set up, with seafood and all the other Lenten dishes at just €18 & €9 for children.
(22999922) Panayia Forviotissa, Nikitari, Nicosia.
Ierambelos
The Ierambelos restaurant in the village of Farmakas will offer a very rich and creative buffet by the fireplace on Green Monday. Suffice to say that part of the rich menu specially prepared for the day will be a variety of meze, such as tarama, beetroot salad, hummus, tahini, tzatziki, tambouli, olives, crab salad, and much more (€ 22 per person). Don't leave without trying the dessert! Make your reservation immediately and get ready to enjoy good food at the popular village hangout.
(22515515) Santa Irene Winery, Farmakas, Nicosia.
Agora Tavern
The Agora Tavern in beautiful Arsos caters for everyone on Green Monday! They will prepare a buffet with only fresh seafood, legumes, salads, greens, halva, desserts and everything else that makes up the Lenten table. Only €15 per person and €7 children.
(99662726, 97684400) Saint Filippos Square, Arsos, Limassol.
Argyris' Tavern
In the square of Koilani, you will find this quaint restaurant, which will serve a large buffet on Green Monday at on €15 per person.
(99555375) Koilani, Limassol.
Near the village of Farmakas, is the little village of Kambi, where you enjoy a Green Monday you can head and enjoy Lenten dishes at the Potamos restaurant (22643315).