Public Holidays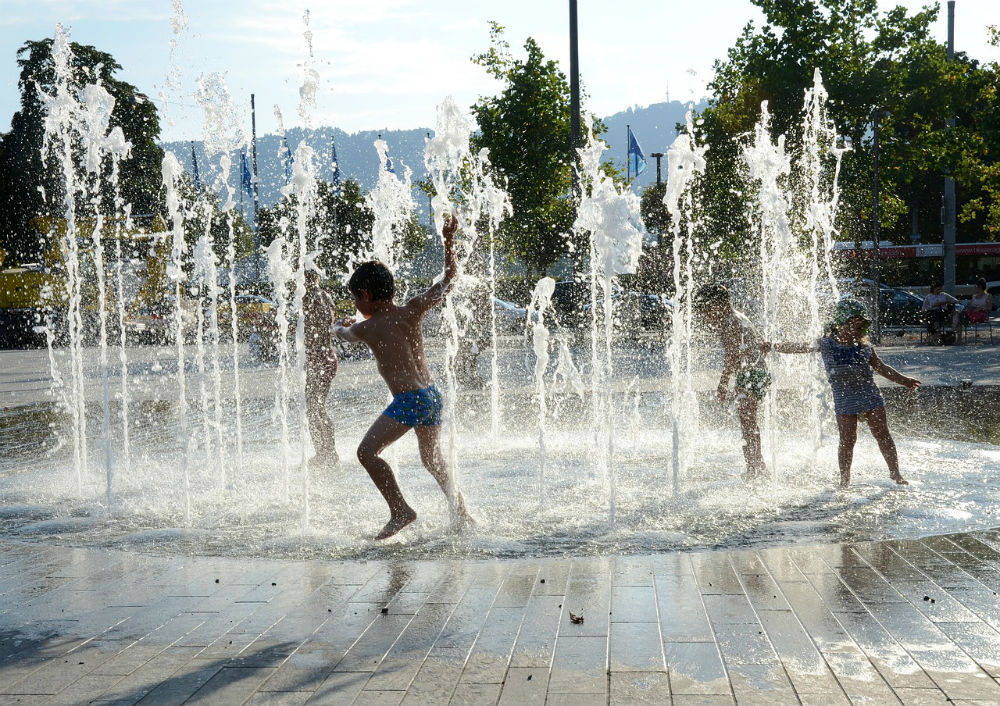 There are fifteen main public holidays in Cyprus which are helpful to be aware of for any traveler as various establishments, museums, government services and activities may be closed.
The holidays follow the same date every year with only the day changing.
Sundays are usually rest days for businesses so some shops, restaurants, museums and other services may not be open. Bus schedules also differ on the weekends so it is advisable to pick up a timetable from the local transport office.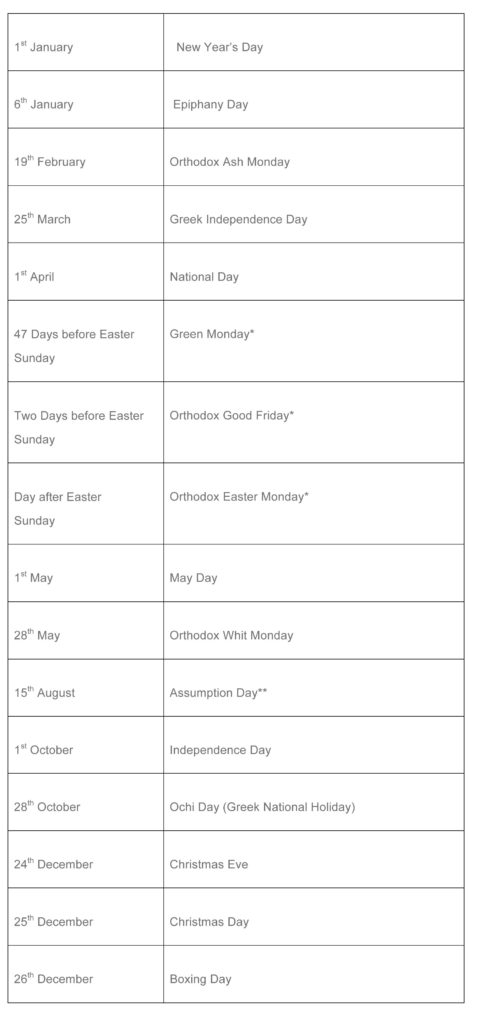 *Greek Orthodox Easter dates alter each year and always fall after the first full moon of spring and after the Passover. Besides Easter Friday and Easter Monday, during other days over the Holy Week some establishments may be closed or with decreased availability. Green Monday is 47 days before Easter Sunday
**Keep in mind that over the week of the 15th of August, other days may be considered holidays for businesses and services with many closing for the mid-August summer holidays.