Your Essential Guide to Cyprus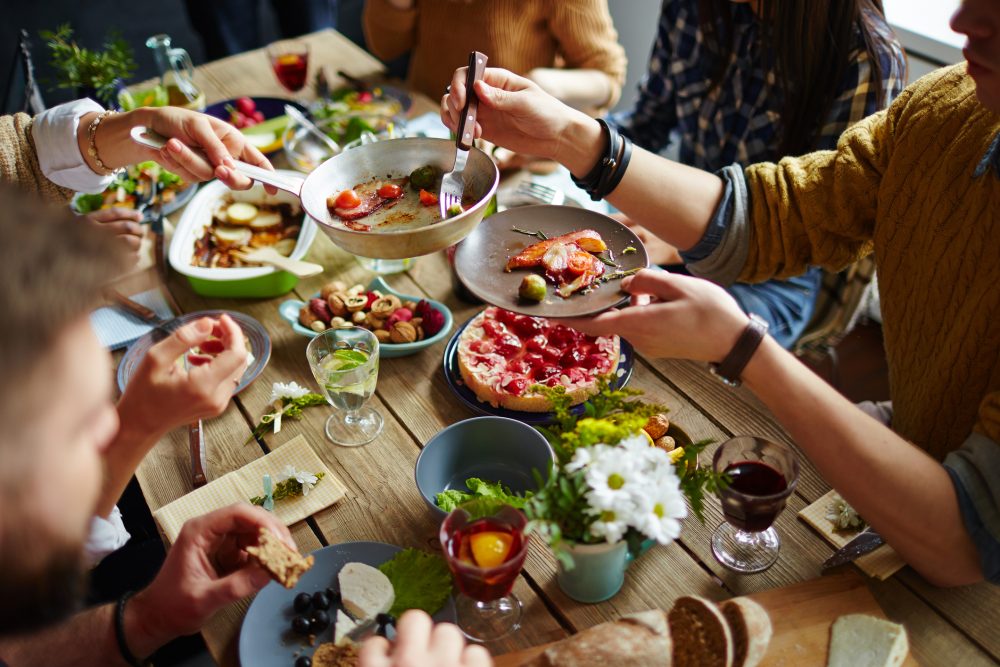 If you ever travelled to a country only to find that you forgot to buy an adapter for your smartphone, we feel you. And if you, like us, ever made a cultural faux pas, we also really feel you.
Travelling to a new place without a local's insight to guide you can lead to some awkward situations – but fear not, we've got you covered.
My Cyprus Travel has put together essential information to make your journey more enjoyable, from when to catch the best rays on our incredible beaches to how much to tip your waiter.
Lifestyle & Culture Tips
Here in Cyprus (and in many countries across the Mediterranean), we tend to eat dinner much later than in the rest of Europe. This is possibly due to the warm climate and working hours. Lunch time is usually between 13:00-15:00 and dinner at around 20:30. That being said, most restaurants start serving lunch from noon, so you can almost always find somewhere to eat.
A lot of businesses close for lunch between 13:00 and 1500, following a Spanish-style siesta, and although this usually doesn't affect restaurants, shops or museums, it's good to keep it in mind.
Due to the laid-back nature of the island, there is a stereotype that Cypriots are usually late (10-15 minutes), and we, as locals, can admit that it's mostly true. So, bear this in mind if you're arranging meetings, though rest assured that pick-ups and taxis are on time.
Politics and the Cyprus problem in general are sensitive topics for many of the locals, so try to be understanding when talking about them.
That being said, the buffer zone and other military areas are understandably spots of interest for many tourists – just be careful when photographing near military zones, as it's usually prohibited.
When being introduced to someone, it's polite to shake their hand. Friends and close acquaintances usually greet each other by giving two kisses on the cheek, so don't be alarmed if someone reaches out.
According to EU law, smoking is prohibited in closed spaces such as restaurants, though chances are you'll find some bars or clubs where people will be smoking. If you're not a fan, ask to be seated outside where there's fresh air, or relocate.
Cyprus uses three-pin plugs, like in the UK, and adaptors can be found easily at supermarkets and even at some hotels.
Tips for the Beach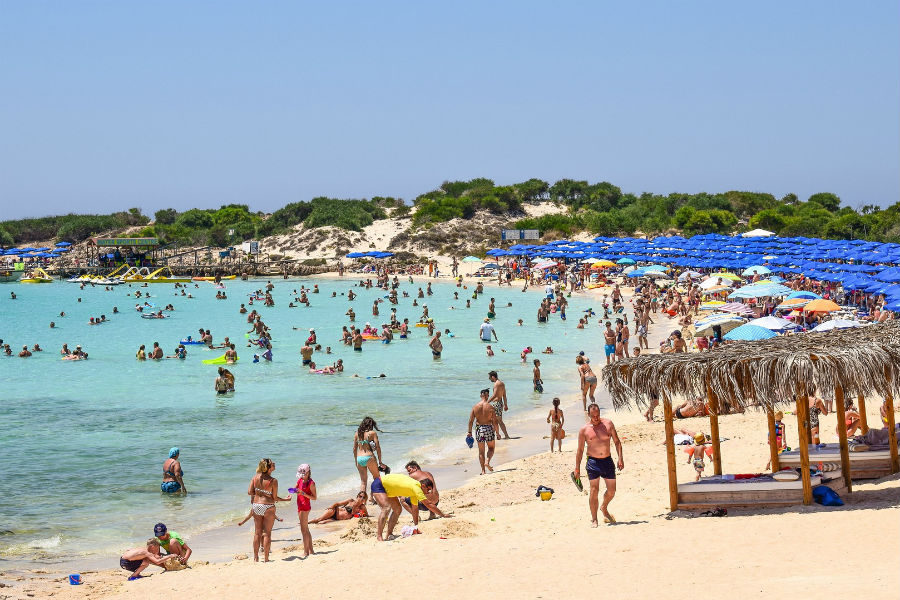 Cyprus is known for its beaches, but as much as we may enjoy the sun, it's no funny business if you get a painful sunburn. Be well prepared with sun cream that has SPF guidelines to suit your skin type.
Most beaches provide sunbeds and umbrellas that usually cost between €2.50-3.00 each. Alternatively, you can take your towel, umbrella and cool box to set up wherever you like.
The sun is strongest between 12:00-15:00, so it's best to avoid hitting the beach during those hours, especially with young kids. Beaches are usually quieter in the early hours of the morning or after 18:00, so those are the best times to visit if you want to enjoy calm waters and avoid large crowds.
Each region offers beaches with their own unique character. For white sandy beaches, go to Protaras or Ayia Napa. The sand in Limassol and Larnaca is darker and the water is shallower. Meanwhile, Paphos has pebbly beaches with very blue waters.
Cyprus's waters are considered safe with numerous blue-flagged beaches, so swim carefree. Nonetheless, don't go beyond the buoys, as boats pass and water are performed. Paphos beaches are generally safe places to swim, but avoid swimming at some remote beaches that are not monitored, as the region is known to have strong currents.
Tips for Service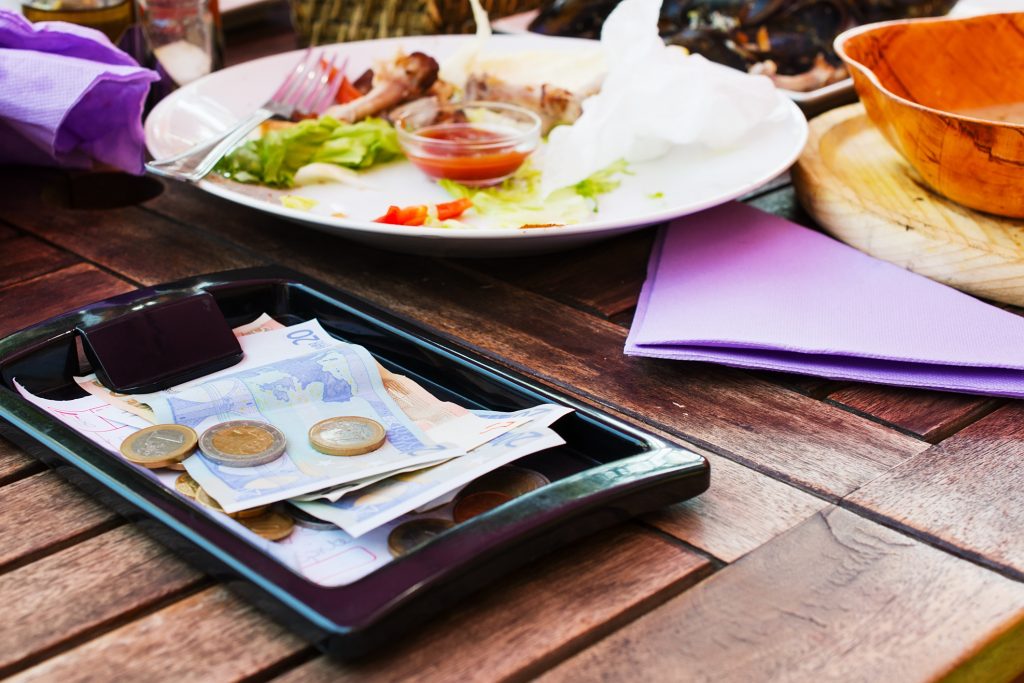 At restaurants, you may want to ask if a service charge is included in your bill. It is customary to leave a tip (about 10 percent) or round up the bill. This isn't necessary for cafes and bars.
Insist that taxis put their meter on to calculate your fare, or ask beforehand how much the ride will cost, because tourists often get charged more than locals.
In Cyprus, we drive on the left, so keep this in mind if you are driving. You'll also notice that a lot of the locals park anywhere they want – and they are very likely to get fined for it. Instead, it's best to park at allocated car parks or at designated parking spots, which are found all over the cities. Parking usually costs between €2.50-3.00. In metered areas on streets, parking is free after 19:00 on weekdays and after 14:30 on Saturdays. It's also free on Sundays and bank holidays.
Seasons
Peak season is between July and August, when locals also go on holiday and when the temperature normally reaches 40 °C, so expect hotels to be full and beaches to be packed.
Winter is milder, yet temperatures can get as low as 0 °C snow in mountains.
Time Zone
Cyprus follows GMT +2 and Daylight Saving Time (GMT +3) from March to October.