Walking along the Buffer Zone in Nicosia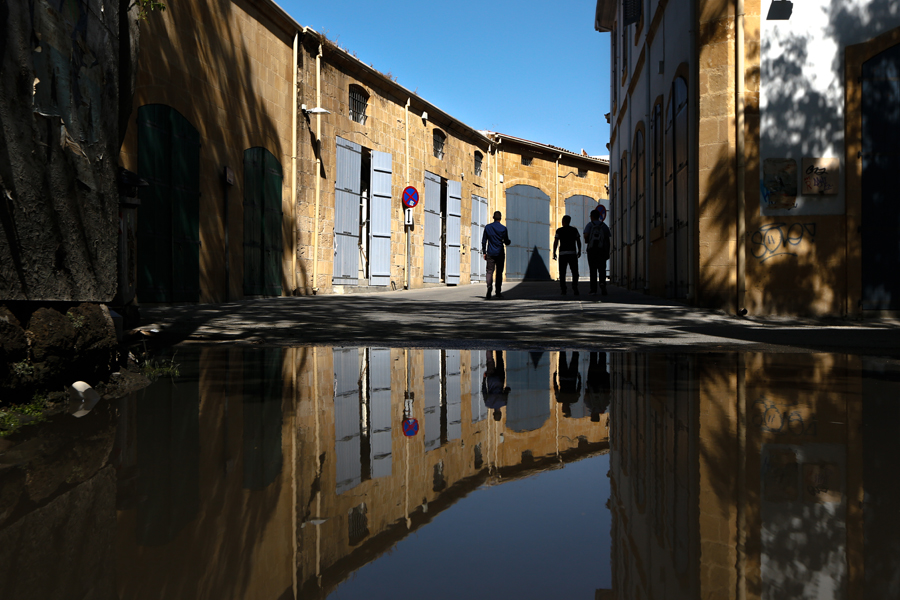 By Alex Mita
At a trendy coffee shop just off Ledra Street in Nicosia, people sip on their iced coffees and socialise in the spring sunshine. Behind them, a cat leaps over a painted wall of sandbags and machine-gun positions that blocks the view to where time stopped in 1963.
Behind that wall, what was once a busy trade centre bustling with life, is now a crumbling road, lined with festering shop windows that were abandoned with the start of the inter-communal violence and the ensuing Turkish invasion in 1974.
The fate of that street and many like it across Nicosia, was sealed with a green pencil used by the commander of the British Forces on the island, Major General Peter Young. He used it to mark a ceasefire line on New Year's Eve in 1963 in an effort to stop the violence.
The Green Line is now the term used for the entire demarcation line that splits Nicosia in two, making it the world's last divided capital. Access to the buffer zone is forbidden, with only members of the United Nations peace-keeping forces able to patrol it. Apart from our friend, the cat, of course.
But walking alongside the Green Line makes for some interesting photos, and one can discover many hidden gems along the route like churches and museums, hidden bars and coffee shops peppered along the route. It's an instagrammer's heaven.
This really is a journey of discovery. Losing yourself in the winding streets and decrepit buildings, sneaking a peek over the barricades and even talking to the local residents is quite an experience. And no matter how many times you take that walk, you will find there's always something you missed.
Without giving too much away, we recommend starting at Paphos Gate where you can visit the Catholic Church of the Holy Cross and the medieval hall of Kasteliotissa. From there you can turn left and head on down to the heart of the walled city. Please make sure you observe and obey any warning signs that you may be heading towards a Turkish-occupied area. Try to avoid photographing any military areas and soldiers on guard duty. Here's a few shots of our walk, to give you a taste of what to expect.