Where to Find Stunning Street Art in Cypriot Villages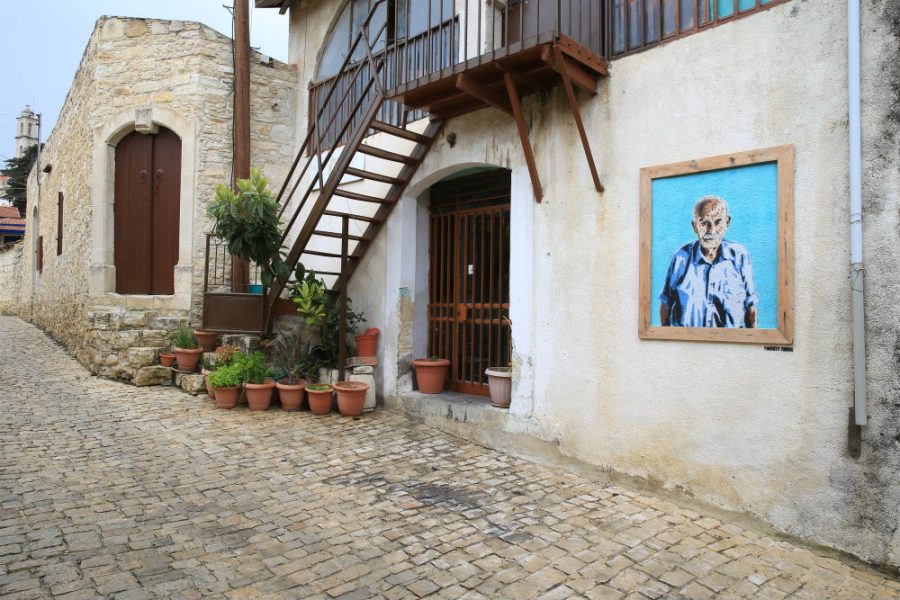 In recent years, Cyprus's art scene has expanded its reach and taken on new shapes with the nascent street art movement. Street art once held negative connotations but has quickly developed into an exciting art form with beautiful wall murals decorating the island.
Various street artists now display their work across the cities as street art has become a welcomed and respected creative medium. Stretching further from the cities, a few villages have also been decorated with stunning wall art.
To discover the local underground art scene while experiencing Cypriot rural life, visit the villages below.
Ayios Ioannis Malounta
The freshest piece to join the street art scene in Cypriot villages was recently completed and holds an interesting back story. Female street artist astraki joined forces with the island's youngest street artist, Caramelaki, a seven-year old artist, to paint this large wall mural. Painted on an exterior wall of Caramelaki's house, they created this masterpiece together. Following Caramelaki's ideas, it began as a portrait of her dog which then developed into astraki's distinctive colourful characteristics.
Katydata 
Found in the small village of Katydata, within the Nicosia District, street artist Twenty Three's piece is a portrait of the village's pithkiavli (traditional wooden Cypriot flute) player. Painted right next to his house, the man in the portrait also makes these traditional flutes.
Athienou
The 'Katsela project' collective from Athienou, along with French artist Zabou, wanted to create artistic, urban interventions in the village to add a splash of colour. They created art pieces inspired from Athienou's unique character and displayed them on the busy village streets to encourage a stronger dialogue between both villagers and visitors.
Malounta 
In 2016, in the small village of Malounta, a creative initiative, spearheaded by five street artists (Mathieu Devavry, Twenty Three, Dimitris Oikonomou, Elias Zaarour and Dervish Zeybek) invited village children and others to paint its walls. Art lovers and the members of Caravan Arts organised the workshops and beautified the village with spray cans, stencil work and paint during a two-day workshop. Explore the street art while strolling around Malounta and see these amazing works of art.
Lofou 
Another piece by the artist, Twenty Three, is tucked away in the charming village of Lofou, awaiting to be discovered amongst the pebbly streets. This portrait is of the village's oldest resident, Petros, a 96-year old originally from Kerynia. Located in the Limassol District, Lofou is known for its olive production and its taverns. Indulge in both as you explore the village's wall art.
Lymbia
This one might be difficult to spot as it purposely blends in with its surroundings. Known street artist Paparazzi, has done many large wall murals on the island and participated in numerous street art festivals. The aim of this particular artwork was for it to merge with the village buildings as a reminder of how unique Cypriot villages are, thus encouraging to maintain the quaint, traditional feel instead of urban modernisation.