9 Delicious Vegetarian Friendly Restaurants in Nicosia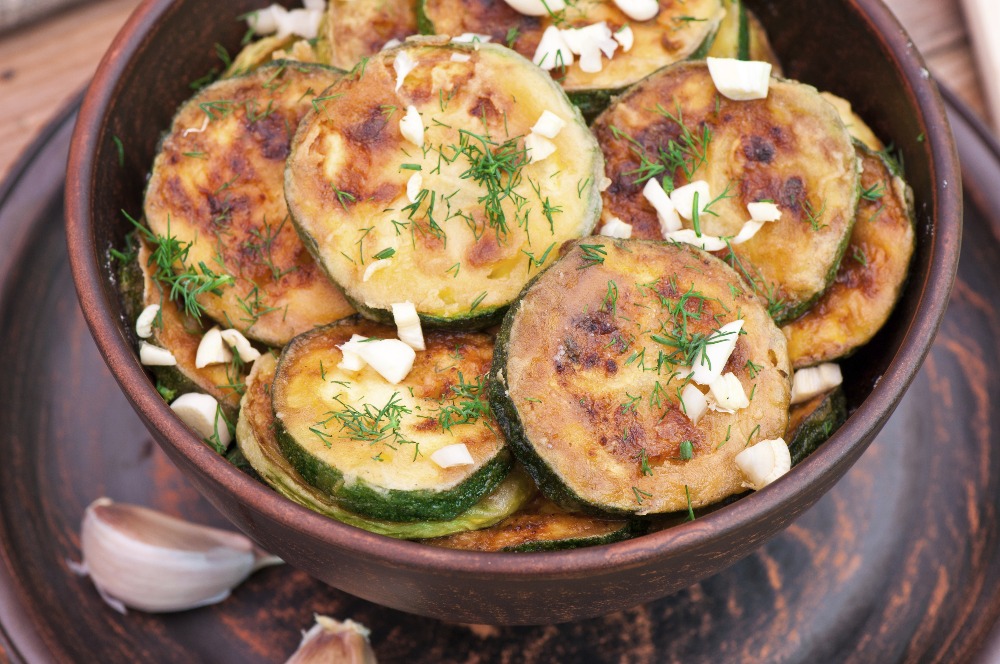 Cyprus is a food heaven for all types of gastronomy lovers as the local cuisine uses a variety of ingredients, be it pastries, vegetables or fish. With a lot of tasty must-try Cypriot dishes heavily relying on meat, it can be quite the task for vegans and vegetarians to find restaurants that fully cater to their needs. The chances of going hungry are slim to none while in Cyprus, but to ease your food hunt, we've found nine vegetarian friendly restaurants in Nicosia.
Inga's Veggie Heaven
Top on the list is a charming café/restaurant tucked away in one of the quiet streets of Old Nicosia. Inga's Veggie Heaven is run by an Icelandic chef who creates daily mouth-watering, home-cooked meals that satisfy all tastes. With a different daily menu, our favourites include the eggplant and feta lasagne, and the chickpea and beetroot falafel. Their desserts include vegan and gluten free options too. Enjoy these in Inga's colourful garden surrounded by artist's studios to finish off your walk in the Old Town.
Chrysaliniotissa Crafts Centre, Dimonaktos 2 Nicosia, Cyprus
+357 22 344674
Silver Pot
Adding to Nicosia's vegetarian scene since 2011, Silver Pot is popular amongst the locals so to find a table, head there before noon or after 2pm. With a daily changing menu, some popular dishes like the Thai curry and falafel burgers remain staples. For a lighter lunch, have one of their inventive salads with their home-made cumin and chickpea hummus. None of the dishes will disappoint neither will be the boho-urban vibe of this small café-restaurant. Head over on a Saturday morning for their brunch menu as it is of the best in town.
Themistokli Dervi 3, Nicosia, Cyprus
+357 22 101722
D.O.T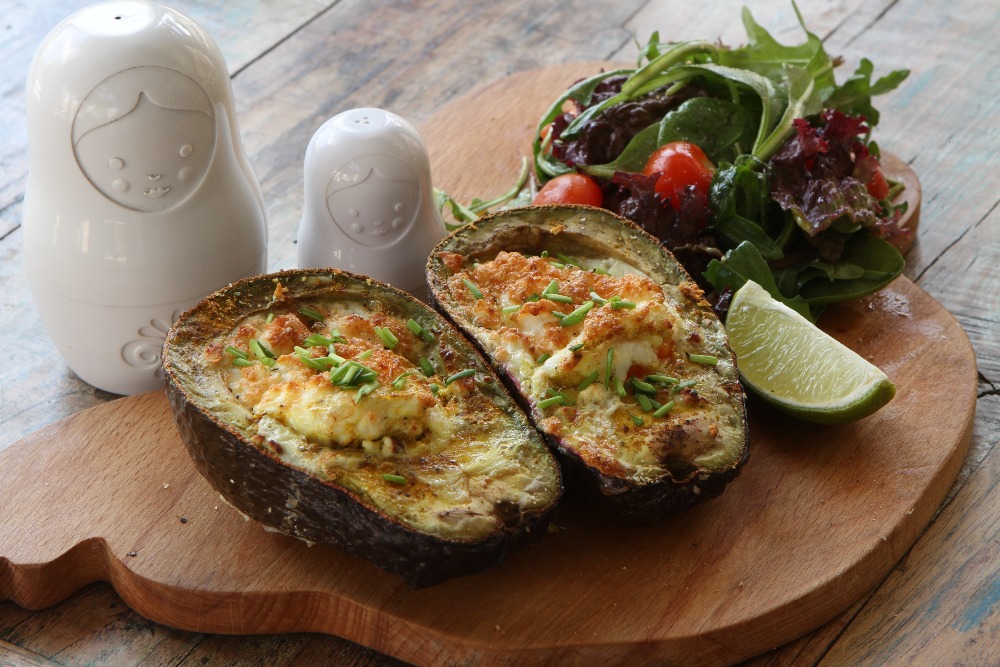 D.O.T restaurant is a hip addition to the Famagusta Gate neighbourhood, around the corner from Inga's Veggie Heaven. The restaurant serves Greek, Cypriot and European-style dishes with a menu changing nearly every season that caters to vegans, vegetarians and those intolerant to gluten. Its elegant and vintage décor only adds to the dining experience as you enjoy your meal with Parisian-style music.  As popular as D.O.T's lunches and dinners are to locals and tourists, their weekend brunch is equally as famous and delicious. Reservations are not accepted during weekends, but things tend to move quickly.
6A Athinas str, Lefkosia-Nicosia, Cyprus
+357 22 101228
Matthaios
Alternative to restaurants, another type of eatery serving Cypriot dishes is referred to as a mageirio and Matthaios is the mageirio to visit in the capital. Just to the side of Phaneromeni School and opposite Arablar Mosque, Matthaios prepares daily traditional food for meat lovers and vegetarians. Enjoy a lunch while in the heart of the Old Town and taste authentic Cypriot dishes at this small, tucked away cookery for low prices.
Plateia 28 Oktovriou 6, Nicosia, Cyprus
+357 22 755846
The Gym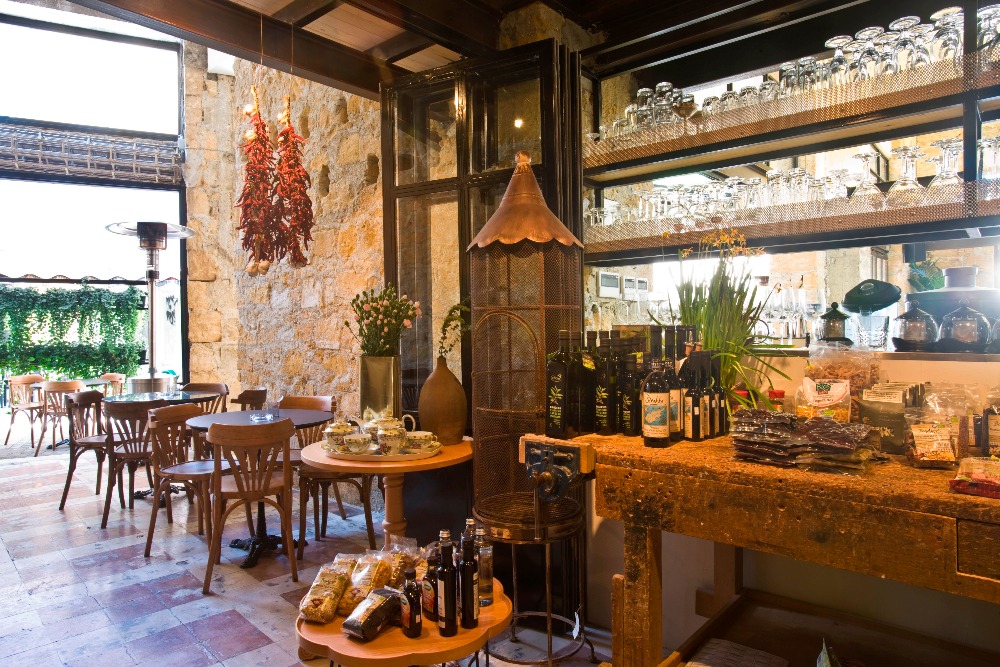 You will probably smell The Gym's freshly baked bread as you're strolling on Onasagorou Street or hear its groovy tunes playing. With a rustic atmosphere, The Gym creates dishes from fresh local products to satisfy all palettes and is considered one of Nicosia's trendiest restaurants. Head over for brunch, lunch and dinner and taste their vegetarian options or for cocktails in the evening.
Onasagorou 87-89, Nicosia, Cyprus
+357 22 002001
Syrian Arab Friendship Club Restaurant
Craving some Lebanese/Syrian flavours, the Syrian Arab Friendship Club Restaurant will please everyone's needs. Leaving the Old Town behind but close enough for a long walk or a short taxi ride, the restaurant has a large menu to choose from with dozens of vegetarians options to feast on. Popular choices are the crunchy falafels and the refreshing fattoush salad accompanied by pitta bread and a hummus dip. The restaurant has a large garden, making it an ideal place for families.
Vassilisa Amalia 17, Nicosia, Cyprus
+357 22 776246
The Home Café
If heading towards the Buffer Zone of the capital, at the Ledra Palace checkpoint, you'll come across Home for Corporation, a centre working towards peace-building that often hosts musical events and workshops. The Home Café is a beautiful wooden-decorated café/bar ideal for a meeting, a study session and a quick delicious bite. The kitchen mainly serves vegetarian dishes of the day which you can enjoy indoors or at the few outside tables.
Home for Cooperation, 28 Marcou Dracou Street, Nicosia, Cyprus
+357 22 445740
The Cookshop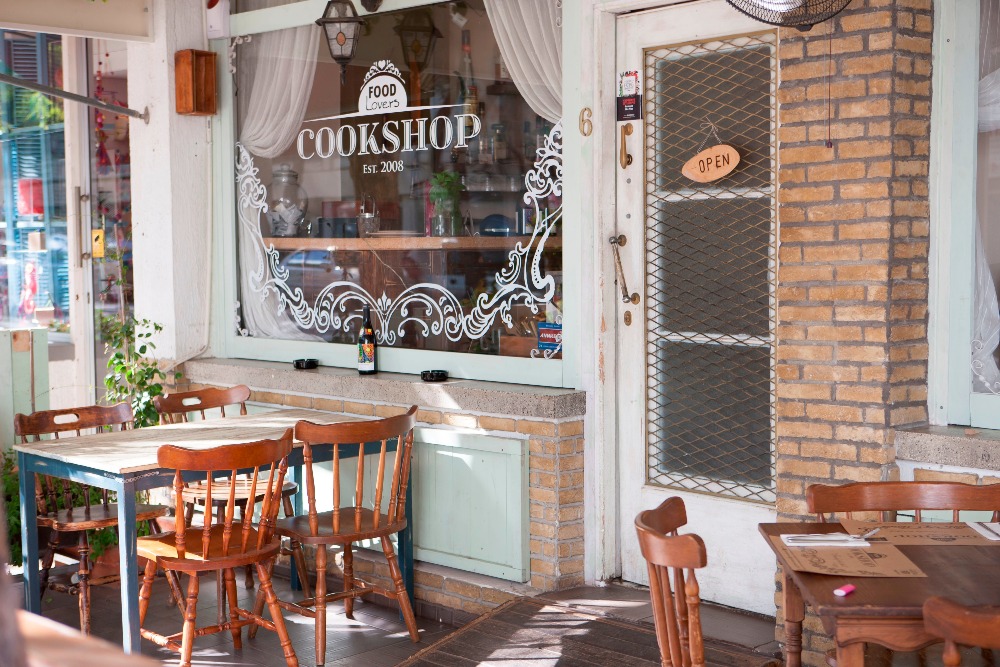 Visit this cute cookery and indulge in their scrumptious selection of dishes that include various vegetarian-friendly flavours. What makes their food unique is their own production of jams, cheeses, cured meats and pickles with no artificial flavours, additives or preservatives. If you can't get enough of these and want to take some home, you can purchase their products at the boutique depending on seasonal availability. Enjoy a tasty, quality meal amongst rustic décor, forgetting it's situated on a main road.
Pindarou 6A, Nicosia, Cyprus
+357 99 012307
Pantopolio Kali Orexi
Traditional Cypriot cuisine includes numerous meat-flavoured dishes yet vegetarians don't have to miss out on tasting the island's cooking. Pantopolio serves Mediterranean-influenced meze and individual plates that are vegetable-oriented, offering a complete meal. Try the lentil dip (fava), the graviera cheese in filo pastry and their take of traditional halloumi-filled ravioli from the starters menu.
The vegetarian scene has started to pick up on the island yet is still a relatively uncommon phenomenon. Follow our restaurant suggestions for a succulent vegetarian experience.
Tip: Most establishments consider that some vegetarians eat fish so it is advisable to state it to the waiter if you don't.